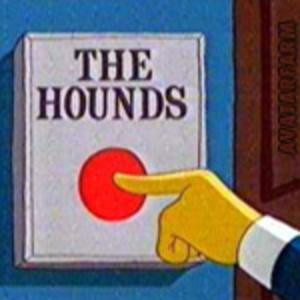 It's all fun and games until voters start voting.
How do Republicans respond to losing at the ballot? By stripping power from the state's voters in an all out lame duck assault, that's how.
Following the 2018 midterms, Republicans in several states decided that the problem with American democracy is that it allows for too much democracy, so to protect states from voters with bad ideas like popular sovereignty, they're pursuing measures that would make it much harder for voter initiatives to ever get on the ballot. After all, this fall's elections resulted in a whole bunch of voters stupidly electing Democrats, leaving Republicans to fix that in lame-duck sessions aimed at stripping power from the incoming Dems. And since voters in red states passed initiatives that clearly defied Republican wishes, then for the sake of good government, it's time to knock that shit off, too.
All in all, Nov. 6 was a pretty good day for Michigan Democrats, who will enter office with a mandate for change after receiving the strong backing of the state's voters. Democrats swept every one of their elected state executive offices, and voters passed progressive ballot measures by wide margins. Michigan's Republicans have other plans, though. Just weeks after voters resoundingly rejected the GOP agenda in Michigan, the party brazenly attempted to steal power from incoming Democrats and pass a stunning wave of right-wing legislation during the states' lame-duck legislative sessions.
Petition gatherers in Michigan collected sufficient signatures to place 3 proposals on the statewide ballot:
All three of those proposals were opposed by the GOP, meaning they stood virtually no chance of being enacted by Michigan's Republican-dominated Legislature (the body is so deeply in the hands of the GOP thanks in large part to an egregiously gerrymandered map). But each of the proposals proved extraordinarily popular among "the people"/Michigan voters. In November, all three were approved by overwhelming majorities.
Stung by the rebukes at the polls, outgoing Republican legislators scurried like rats to enact a bunch of bills meant to limit Democrat's authority. The Michigan lege also took urgently needed action to make sure mere majorities don't start thinking they deserve to make laws,
When initiatives to raise the minimum wage and guarantee sick leave got enough signatures to make it onto the ballot, the lege instead passed its own version of the laws, making the initiatives redundant and removing them from the ballot. Then after the election, Republicans in the lame-duck legislature simply gutted those laws by a simple majority. Isn't that smart? Under Michigan law, overturning an initiative the voters had passed would have required a three-fourths majority, so that two-step trick by the R's sure did short-circuit that silly "will of the people" nonsense. The founders surely had such ingenious fuckery in mind when they wisely instituted representative democracy, so the people could rest easy that Republicans in carefully gerrymandered districts would do the right thing for Republicans in carefully gerrymandered districts.