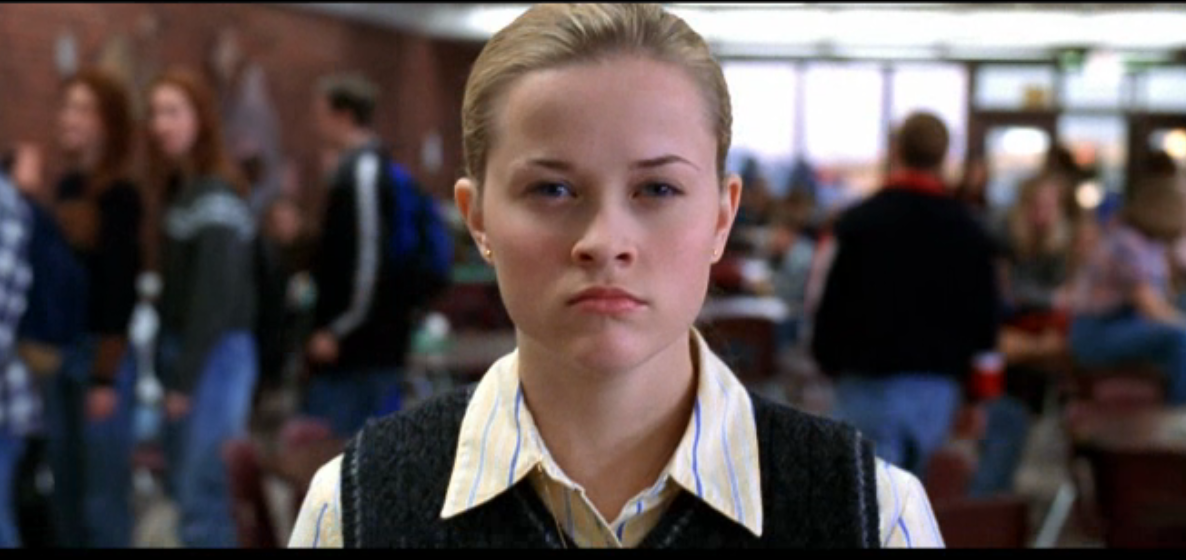 am i the only person who identified with this girl?
Hey, friends! Ever been accused over being "too smart"? That's not a thing, right? This month on Twitter I was called: "'a know-it-all bitch", a "pasty-faced snob' who 'ruins Twitter with her "better than thou" attitude', as well as "smug, superior and condescending" , and "annoying and boring with words nobody understands", and a "traitor who likes to use big words". Also this month, a friend of mine lost her writing job because, wait for it…..she used "too many big words". She also threatened the attenuate sexuality of her male co workers (lest you think Hollywood is some sort of progressive bastion open to all types, there's no business like show business, unless, of course, you're a woman; and then it's just like every other fucking business in the world), bitter, woman-hating rage robots, witty male observers of the screwy and crazed female other who make a pastime of unmoral, vicious observations, as if womanhood was grotesque, magnificent fodder for the amateur ethnographer.
Usually when dudes are threatened by dames who are cleverer than them it is less about ability than gender. Obviously, intelligence is not "masculine" and it does not reside solely in so-called 'male brains. Yet, patriarchy dictates that all the intelligence (and the centers of power that come with that intelligence), should reside in the heads of men. Men such as Barack Obama, Elon Musk, Stephen Hawkins, are all respected because of their intelligence and not because of their biological sex, but women can never escape their biological sexual definitions. Virulent, women-hating invectives are being  levied at us because we threaten male supremacy. Women claiming intelligence must be nipped in the bud otherwise patriarchy will be overrun with uppity women claiming intellectual equality with men so we must be subordinated to ensure the hierarchal male supremacist society continues unchallenged. Smart women are dangerous, too clever for their own good and are asking to be challenged, negated and put down. "Histrionic, you say? Maybe you heaven't noticed, in which case you are probably a man, a mushroom cloud of retro-sexism appears to have bloomed above the country, a nasty little subculture.
I was talking to a friend of mine this morning who is a senior engineer at at major space tech company. She was spewing with rage levied at the repugnant misogny at her workplace – a place not populated by sub-educated comedy writers unhappy with their home lives – but with actual NASA engineers. Yet our experiences were depressingly similar. The countless mundane betrayals that mark our encounters with so many men in our professional life: the accusations of emotionally driven, "feminized" interactions (anger/sadness over the more "male" petty resentments/steroidal rage), the long-suffering groans that meet any attempt to contextualize sexism and refute the idea that such indignities, grim though they all may be, are not necessarily equally oppressive.