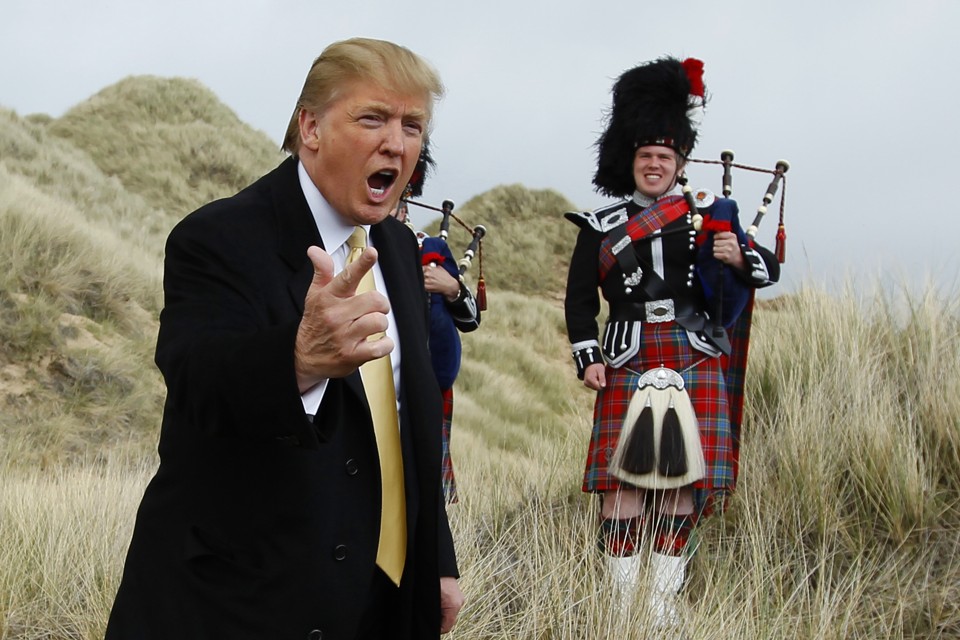 There abound that both Scotland and Northern Ireland are trying to skedaddle out of the UK and reapply for membership in the EU as sovereign states. In Ireland the Unionists–the racist Paisleyites- are jacked up on the sheer frisson of this odious outcome, but the Republicans, like the Scots, know what it is to have your destiny in the hands of the feckin' English, and they don't seem inclined to tolerate this insane and grotesque turn of events, or to sit back and allow themselves to be governed by a confederacy of football hooligans and reactionary demagogues.
Scotland voted for staying, yet naturally when American Trump arrived in Scotland today he brayed how their votes to leave were a great thing, Yooooge! At which point the Scots all waggled their Sporrans at him, waved their Mexican Flags and laughed at his stupidity. I am worried that the good people of Scotland voted to leave the UK, they wouldn't be able to join the EU any more because their economy tanked when oil took a nosedive. They're now running a deficit which could kill their chances of applying for membership. Although, to be fair having a poor economic result didn't stop the fucking idiots in the UK from voting to leave the EU, that's the irony of the situation. But then they had their own referendum and they blew it.
Anyhow, the British pound (the colorful funny money those wacky Brits use instead of Euros or Ameros) took a nose dive over night, depreciating faster than the value of my boyfriend's Land Rover, precision land and sea vehicle. He would have been better off setting currency on fire.