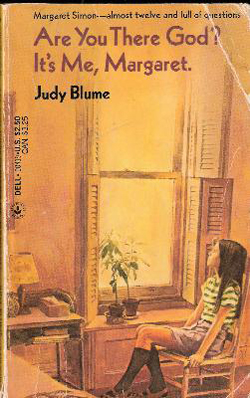 It's Banned Books Week again and across the country, libraries, bookstores, teachers and readers are celebrating that which our founding fathers labored over quills and parchment for and our father and forefathers fought and died for, the very freedoms that we alone – as Americans – enjoy and that the terrorists hate us for, "the freedom to read."
You may be surprised to know that one of the country's most challenged and banned American authors is not Bradbury, Ginsberg or VC Andrews. It's Judy Blume, renowned American chronicler of all things adolescent. Ms. Blume has seemingly been in a 40+ year battle against censorship by the religious right, ever since such dangerously provocative titles as "Deenie", "Superfudge","Freckle Juice," "Blubber" and "Are You There God? It's Me, Margaret" polluted the libraries and bookshelves of America. Seminal teen-bibles chronicling the rites ofadolescence, her books have been loved by girls the world over – and loathed by America's religious right. The appeal of Blume's books lies in her forthright storytelling, matter-of-factly relating life's most mortifying moments, deciphering those vague, complex feelings and then pointing them out in a frank and unapologetic manner, exposing their relatability  and demystifying them. In her mould-breaking novels, Judy Blume was the one adult who seemed to get it. I still remember the punched-in-the-stomach feeling when the mean girls turn on Jill in "Blubber". Stupid, shortsighted Jill. Crossing Wendy like that.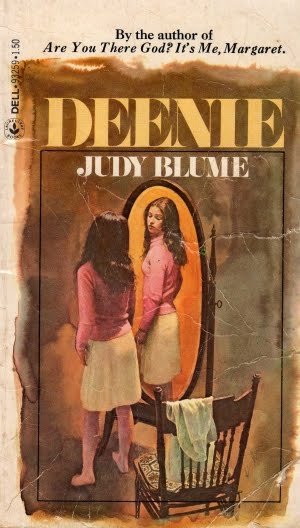 Judy Blume understood that it's possible to feel surrounded and exposed, yet completely alone in your humiliation. There is not a female between ten and 50 who doesn't regard reading one of Blume's novels as a seminal moment in her adolescence. For me it was "Are You There God? It's me, Margaret". My hippie counselor at Apple Farm, – a sleep away camp in Elmer, NJ – read chapters from the book to me and my bunkmates long past light's out each night. As a reminder to Gen X ladies, this is the classic story of a thoughtful 11 year old girl, in the midst of a family move to a new town, contemplating whether to be Jewish or Christian, and struggling with the onset of …. womanhood: periods, pimples, the wearing of bras. Anti-Christian behavior? Don't see it. By today's Christ loving teen's standards – Bristol Palin, Jamie Lynn Spears  – Margaret and her friends are positively puritanical.
The great American tradition of the banning of teen fiction continues unabated today. Young-adult author, Laurie Halse Anderson, is this banned book year's cause célèbre. People have been rallying around her and her best-selling novel, "Speak," which is at the center of a heated censorship debate. Apparently a "professor of management" at Missouri State wanted "Speak" removed from the high school curriculum in his district. "Professor" Wesley Scroggins (ahaha) wrote an opinion article suggesting "Speak" — and Kurt Vonnegut's "Slaughterhouse-Five" — should be classified as "soft pornography." ("Speak" is the story of a young girl who is raped, gossiped about and ostracized and traumatized. It won various awards). On her Twitter feed, Anderson expressed her deep dismay at the characterization of a book about rape as "soft pornography." Judy Blume jumped in, calling the debate "Outrageous!" in a Twitter message to Anderson and promised to bring the debate to the National Coalition Against Censorship on which she serves on the board of directors. Last month, another young adult writer,  Ellen Hopkins, the author of "Crank," "Glass" and "Fallout" — a trilogy written in verse about the devastating effects of drug abuse on a family — was disinvited from the "Teen Lit Fest" in Humble, Texas, after parents flipped out over the heavy content. Other writers withdrew from the festival in solidarity, and the Texas Teen Lit Fest was canceled.
Judy Blume kicked her righteous critics in the shins when she jumped from pre-teen training bra trauma to actual high school sex in "Forever", published in swingin' 1975. Librarians around the country were soon yanking it from bookshelves left and right. The alarming fact is that Forever was the second most challenged book of 2005. In 2005, like five years ago. The year YouTube launched, the iPod nano was introduced, and Hurricane Katrina wiped out New Orleans.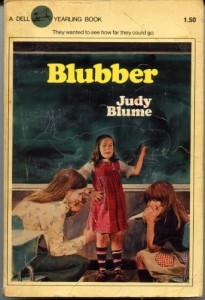 And inexplicably, grade school bully novella "Blubber," (tagline: "They wanted to see how far they could go")  is one of the American Library Association's most challenged books. "Blubber", for those of you who don't know, is the story of a gaggle of pre-teen mean girls in a Radnor, PA 5th grade classroom who tease a chubby and inarguably annoying classmate named Linda Fischer (aka "Blubber"). They bully Blubber both physically (attempting to strip her in the girls' bathroom, convincing her she has eaten an ant, causing her to vomit, etc. ) and psychologically (heckling her on the school bus, forcing her to say things like "I am Blubber, the Smelly Whale of Class 206", etc).
Dangerous stuff.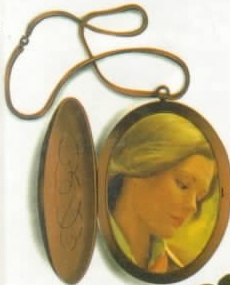 Buy your banned books here.