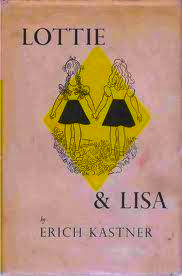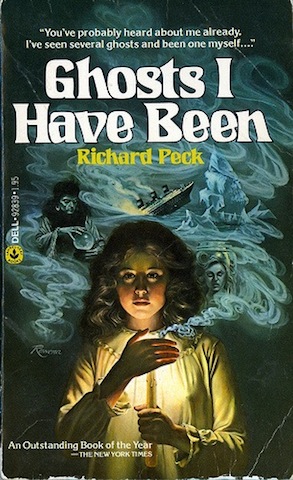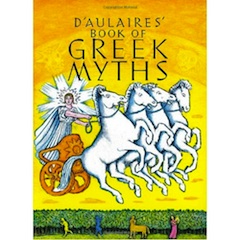 –
————————————————————————————–
After closing scads of public libraries across the United Kingdom, and introducing reforms that take away the tools necessary to educate kids (books, etc.), Education Secretary Michael Gove non-ironically stated that all 11 year olds ought to be reading 50 books a year. Well, yeah. Although I generally find lists odious, I took this as an excuse to parse through the shelves and piles of the books, that I alarmingly still own, to revisit age 11. At "11", I would throw myself completely into a book, having recently put down the girl sleuths, kissed Laura Ingalls and Katy John goodbye, packed up the tomboys and the dolls and the ponies ("Winter Pony",  "Summer Pony", "Christmas Pony", etc.), but not yet ventured into the  "YOUNG ADULT" section at Ambler Public Library, with it's Paula Danzinger and Norma Klein.
Here I am, 30 years later, choking up thinking about Jody's baby deer, my skin-crawling seeing DIDO on the page, recalling the ache of envy for all the girl characters, be they housebound invalids, starving and stranded on a desert island, hunted by wolves, beaten and tormented by their protectors, or suffering at the hand of poverty or Nazis (there was always something to covet – a crimson sash, a golden corkscrew curl, a crude wooden doll). There were major themes in my choices: Orphans. Wolves. Spoilt brats. Hidden treasure. The name "Nancy". I was chagrined by how many irrelevant and ridiculous details from many of these books were taking up valuable real estate in my brain; food and party frock descriptions; wallpaper patterns; obscure snippets of description or dialogue. No wonder I can't remember any math or remedial geography.
My 11 year old most loved 50 (+) books, in no particular order:
The Wolves of Willoughby Chase by Joan Aiken. Two tiny cousins – one rich, one poor – an evil governess, forged wills, cruel orphanages, fur-trimmed capelets, fancy playthings, and of course the bloodthirsty wolves who I learned could fly through train car windows and devour you in your seat, and could apparently pop up anywhere, at anytime.
A Candle in Her Room by Ruth M. Arthur. How can a doll in a book be as horrifying as the odious Dido, who brings evil to a family over and over again?
The Crumb by Jean Slaughter Doty. A girl and her "backyard" pony  –  "Buttercrumb Cake" –  competes against the rich girls and their show ponies and unfairly has to endure her pony being fucking electrocuted at a horse show.
Midnight is a Place by Joan Aiken. Midnight Court is a vast, brooding house with an intolerable guardian. There's a mysterious carriage, escaping orphans, and a spoiled, French brat….
Homer Price by Robert McCloskey A quietly unbefuddled, radio tinkerer around whom a series of unusual events occur, most famously tending his uncle's newfangled automatic donut machine. Homer was my brother.
Pollyanna by Eleanor H. Porter. Overly optimistic orphan, sent to live with her rich and stern Aunt , stuck in a dreary attic room, exudes "gladness" to a dispirited New England town, and a maid named Nancy. I envied her red-checked gingham dress and fat, flaxen braids, even after she is struck by a car and paralyzed.
Wicked Pigeon Ladies in the Garden by Mary Chase. Trespassing in an off-limits, boarded-up house, moody Maureen sees portraits of 7 dour young women wearing fancy gowns, and notices with horror that the figures seem to shift in their frames. The following caused scalp tingling to me and my sister whenever we read it: "Slowly, she reaches out to touch a painted skirt  – and her fingertips feel silk"!
The Call of the Wild by Jack London. Buried treasure, hidden deep in the jungle of a deserted island, protected by dastardly pirates and the local cannibal population. The image of a forgotten world, complete with lost civilization and monstrous creatures haunted my dreams.
Jane Emily by Patricia Clapp. A long dead 12 year old brat (who committed SUICIDE for attention), torments an innocent little orphan summering at her grandmother's mysterious country mansion. At the center of it all is a  haunted reflecting ball in the garden….
Old Yeller by Fred Gipson. Eloquently traumatizing story of a poor boy and his dog in Texas.
A Christmas Carol by Charles Dickens. The words still move me, and the images still haunt me; Tiny Tim's cane in the corner; Marley's ghost with the clattering steel keys and chains and padlocks; the phantom spirit,

shrouded in a black robe, concealing its head, face and form, with one outstretched hand, and a finger pointing to a grave….

The Diary of Ann Frank. Sigh.
The Adventures of Tom Sawyer by Mark Twain. Tom, Huck and Becky Thatcher run away, witness a murder, find treasure in a cave. I envied Becky's long blonde braids over my own mousey ones.
A Wrinkle in Time by Madeleine L'Engle. Everyone thinks moody Meg is dumb, until she and her little brother  journey into space, time travel by wrinkling time, to save their father, imprisoned on a planet in a different galaxy. Never enjoyed a fantasy book again.
Julie of the Wolves by Jean Craighead. An miserable young (13!), Yupik wife runs away, surviving the frozen, vast Alaskan tundra and a slew of wolves in an attempt to reach San Francisco and her hip American pen pal named "Amy".
Island of the Blue Dolphins by Scott O'Dell. A 12-year old girl's entire tribe is killed or forced to flee from their isolated pacific Island. he leaps from a rescue ship and gets stuck on the island alone for years. Sure her parents are killed, her brother mauled to death by a pack of wolves, and her sole companion – her beloved dog – dies, but darn it if I didn't envy her anyway! For she had a skirt of black cormorant feathers that shimmered green in the sun, a pair of whalebone sandals, and a jewelry box made from a shell…
Lottie and Lisa by Erich Kastner. The German language basis for "The Parent Trap". Lake Bohrlaken summer campmates: a curly haired tomboy from Vienna and a quiet Munich dweller with tight plaits, are identical. Other than the hair. Realizing they are separated twins, and determined to unravel the mystery of their lives, they swap places. Chock full of comic characters like the German butcher and The Praline lady, I could recite this book by heart. My grandma gave me this book – her name was the name of the twin's mother in the book: Lisalottie.
Treasure Island by R.L. Stevenson. I lived this book as I read it, about an ordinary boy  transported to a treacherous world of pirates and buried treasure.

Snow Treasure

Spunky k

ids smuggle gold on their sleds, evading Nazis. Includes one of my favorite lines in all of literature: "Helga's curls bounced like sausages under the cherry red of her hood".

Charlotte Sometimes by Penelope Farmer. A haunting study in disintegration. Charlotte, a lonely new girl at boarding school, mysteriously travels back in time,  finding an identity by losing it.
The Incredible Journey by Sheila Burnford. A trio of lost house pets drag  – including an unforgettable snarky Siamese cat – themselves through the Canadian wilderness to find their way back home.
Harriet the Spy by Louise Fitzhugh. Spying is Harriet's way of coping, until her classmates find THE NOTEBOOK. Brash and disheveled and completely full of herself, Harriet snoops for the sheer delinquent joy of it, suited up in her spy uniform: jeans, sweatshirt, a tool belt with a leather pouch for her notebook and black glasses without lenses. Harriet was a complete original (and a pre-lesbian). A seminal literary experience.
Ghosts I have been by Richard Peck. Circa 1913, 14 yr. old Blossom Culp is dirt poor, fatherless, with a toothless fruitcake for a mother. She becomes an international sensation after slipping through a crack in time and finding herself on the Titanic with a small blond boy left to drown by his socialite parents. Blossom is magnificent: weird, spunky, insightful, with a completely unique voice, mordant with a touch of Southern gothic.
The Fantastic Mr. Fox by Roald Dahl. My childhood favorite of all the Dahl books and the creepiest.
All of a Kind Family by Sidney Taylor. Kudos to a book that can make you wish you were one of 5 daughters in a poor immigrant family in New York's lower east side on the eve of World War I. Dad is a rag seller who weeps with relief when his finally gets a boy. I think something about "chocolate babies" trumped scarlet fever, abject poverty, etc.
A Very Young Dancer by Jill Krementz. Photo diary of a 10 year old student at the School of American Ballet named Stephanie, who wins the plum role of Mary in The Nutcracker. Her life is rehearsing, going to ballets and getting fitted for her "party scene" dress. Pure Bliss.
Black Beauty by Anna Sewell. Told from a horse's point of view, I read it over and over. And over.
The Witch of Blackbird Pond by Elizabeth George Speare.  A newly orphaned hot house flower is sent from her carefree Caribbean home to the bleak Connecticut Colony. Rife with colonial food porn – mince and dried-berry pies, candied fruits, pitchers of sweet apple cider and great mugs of "steaming flip –  Kit finds puritan life hard to deal with: Thankful Peabody's crappy wedding (nothing like a Barbados wedding with its damask and silver plate, crystal chandeliers twinkling from gold braids and jewel), Prudence Cruff, and Mercy's Flax Wheel, the backbreaking labor, drafty floors with frigid corners, animal reek and meager comforts.
Blubber by Judy Blume. Don't judge me. Modern narratives can be parsed down to the pre-Blubber era –  when teacher abuse still trumped peer abuse – and the post-Blubber era.
The Count of Monte Cristo by Alexandre Dumas. A dramatic tale of revenge and vindication with swordfights, prison escapes, hidden treasure and the transformation of an ordinary man into the mysterious persona of the Count of Monte Cristo.
A Gift of Magic by Lois Duncan. A dying grandmother leaves her 3 grandchildren each a special gift. Nancy's elder sister is a burgeoning ballerina, her brother a pianist, and to Nancy…… she bequeathes the gift of ESP.

A Little Princess

b

y Frances Hudge Burnett.

Achingly poignant and melancholy story of an adored and gifted daughter of a rich sea captain, forced to navigate a snooty boarding school and  – when she is traumatically orphaned – life at the hands of a malevolent governess. Sarah's doll's wardrobe, her suite with fireplace and cupboard of cakes, it all is pure bliss, even her drafty attic hovel.

The Adventures of Sherlock Holmes by Sir Arthur Conan Doyle. Puzzle-solving tales hooked me for life, especially the one regarding a precious blue gem lodged in the throat of a Christmas goose
Little Women by Louisa May Alcott. Inexplicably evergreen, trend and taste-defying. I desperately wanted to be Jo, but knew I was only Amy, with her failed ladies' lunch, and immature acts of pique.
Moby Dick by Herman Melville. Captain Ahab's insatiable quest to exact revenge on the great white whale that crippled him. "All that most maddens and torments; all that stirs up the lees of things; all truth with malice in it; all that cracks the sinews and cakes the brain"…

D'Aulaires' Book of Greek Myths.

Meddling Gods, superheroes battling with demons, this had the best illustrations.
The Yearling by Marjorie Kinnan Rawlings. A boy named Jody who – when his mom is bitten by a poisonous snake and has to kill a deer to get its liver to draw out the poison, leaving the doe's fawn an orphan (!) –  raises a fawn as his best friend.
Flowers for Algernon by Daniel Keyes.

Cry me a river. Literally.

Kidnapped! by Robert Louis Stevenson. David, an orphaned young Scotsman, seeks out the uncle who cheated his father out of the House of Shaws in order to claim his inheritance. David's uncle – Ebenezer Balfour – tries to murder him, then arranges his kidnapping and sells him into slavery in the American colonies. David has to claw his way back to Scotland to claim his birthright. I stared at the NC Wyeth paintings for hours.
Mrs. Frisby and the Rats of NIMH by Robert C. O'Brien. A beleaguered widowed mouse with a sick child, must turn to RATS for help.

Fr

o

m the Mixed-up Files of Mrs. Basil E. Frankweiler

b

y E.L. Konigsburg. How I envied clever, comfort-loving Claudia, who runs away –  to the Metropolitan Museum of Art, where she and her kid brother scoop quarters from a fountain for sandwiches at the automat, snooze in a Queens bed, and bathes in a fountain. Running amok in the museum, the siblings are caught up in a mystery ("the most sublime realizations to have ever penetrated the shelves of man") … an angel statue by Michelangelo, and therefore worth millions. Or is it?
Oliver Twist by Charles Dickens. the Artful Dodger will always be Jack Wild, and the Nancy murder scene was one thousand times more gruesome than what I had seen in the movie.
Heidi of the Mountains by Johanna Spyri. A perky Swiss orphan must leave her grumpy but lovable grandpa and her blissful Alpine home with purple mountain peaks and jumping goats and a cute goat-herd to be a companion to her cousin Clara. Clara, rich and  housebound, lives in Frankfort. I never understood why Heidi preferred the goats to the rich urbanites and of course I was envious of Clara, wheelchair and all.
The Man in the Iron Mask In Louis XIV's reign – a boiling cauldron of plots and counter-plots – a mysterious prisoner has an iron mask bolted on his face and is thrown in the dreaded Bastille. I was obsessed with this book and later, the Richard Chamberlain made-for-tv movie.
Robinson Crusoe by Daniel Defoe.

Shipwrecked on an island, with only a knife, a pipe. and some tobacco, he builds a canoe, bakes bread, and endures crushing solitude. I was jealous of him.

Ben and Me/Mr Revere and I by Robert Lawson. Started my obsession with all things Colonial.
The Egypt Game by Zilpha Keatly Snyder. An ethnically diverse group of kids are drawn together by a fascination with Egyptian mythology. Behind an old antique shop, they create their replica of ancient Egypt, complete with statuary and hieroglyphics, performing necessary rites and rituals with pomp and ceremony.
The Golden Name Day by Jennie D Lindquist. Nancy is shipped off to her Swedish grandparents where she obsesses over her name being distinctly America and therefore not qualifying for a Swedish "Name Day". Weirdly, her middle name  – WANDA –  IS Swedish and DOES warrant a name day. I coveted her name "(NANCY WANDA"), and her yellow rose wallpaper.
In a Blue Velvet Dress by Catherine Sefton. 12 yr. old Jane is marooned  – without her beloved books – at an aunt's house in the country. She is bored to distraction, until books start appearing mysteriously in her little attic room…
Caddie Woodlawn by Carol Ryrie Brink. 11 yr. old tomboy exasperates her mother by running wild in the woods of Wisconsin; midnight gallops over frozen rivers to warn her American Indian friends of an upcoming attack; red and blue ribbons that stain her white 4th of July dress when she falls in the river during a log-rolling contest; prairie fires that threaten the schoolhouse; a letter from England that may change everything..
Laden down with my past.