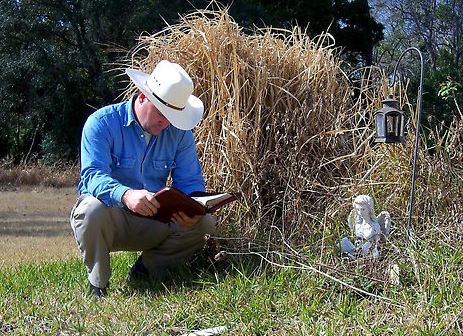 Last year, I held a Book Drive at my studio to benefit a used bookstore in Laredo, Texas, after the town of over a quarter of a million people lost their one and only bookstore, a  B. Dalton. Thanks to book donations from the community, The Laredo Center for the Arts opened a store, now called The Book Nook. The Book Nook operates solely through the generosity of donations and its volunteers are grateful for any help. Let's help the good people of Laredo have access to books. Besides books, they accept dvds, videotapes and magazines. Your used children's books are especially appreciated. Please contact AnnaIsabel Alvarez at (956) 725-1715 for more information.
This week, the artists and crews on Family Guy, American Dad and The Cleveland Show really came through, and we are sending off piles of dusty tomes   – from Foucault to Trixie Belden and the Mysterious Visitor to Weightlifting for Dummies – to the Wild West.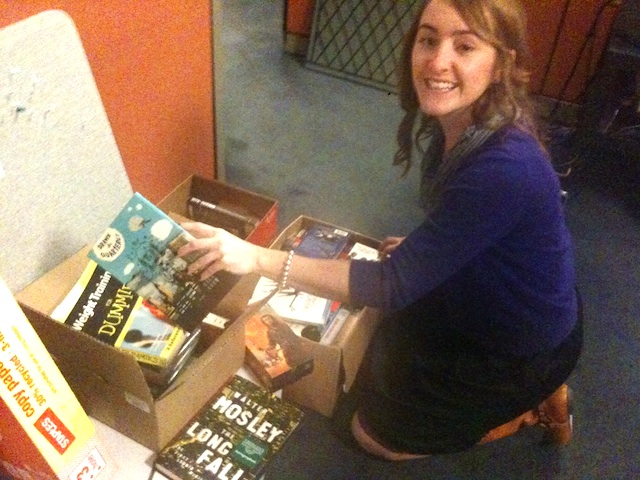 My assistant Lindsay sorting books. We realized we can tell a lot of our co-workers by their books.