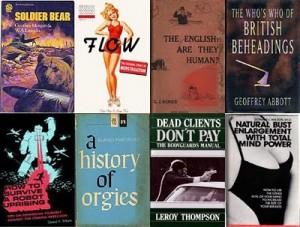 AbeBooks' Weird Book Room is heralded as the finest source of everything that's bizarre, odd and downright weird in books. There is some seriously weird shit out there being published behind our backs. Check out the these awesomely titled tomes;
"The Big Book of Lesbian Horse Stories"; "Old Tractors and the Men Who Love Them"; "The Haunted Vagina"; "Ductigami: The Art of the Tape"; "Do It Yourself Coffins; For Cats and People".
Currently featured: "Paint it Black: A Guide to Gothic Homemaking"; "The Bible Cure for Irritable Bowel Syndrome"; "Is Your Dog Gay? People Who Don't Know They're Dead" in which author Gary Leon Hill tells " … a family story of how his Uncle Wally and Aunt Ruth, Wally's sister, came to counsel dead spirits who took up residence in bodies that didn't belong to them".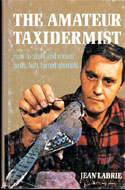 Weird Hobbies features "The Amateur Taxidermist by Jean Labrie" – The cover alone – the cover of which depicts a George Clooney lookalike in a lumberjack shirt closely scrutinising a stuffed parakeet . Also "The Great Pantyhose Crafts Book"  and "Knight Life: Jousting in the United States". Weird books about food includes: "All About Sausage and Cheese Problems Solved"; and "The Thermodynamics of Pizza".
Weird Self-Help. I begin and end my search with: "How to Good-Bye Depression!"
Weird How-To features "How to Avoid Huge Ships", and "Bombproof Your Horse: A clearly illustrated manual that shows equestrians how to prepare their horses for the unexpected, turning them into safer, more pleasurable mounts". "The Art of Execution", contains useful Information on Neck-breaking, Throttling, Strangling, Asphyxiation, Decapitation, and Electrocution. And last but not least "Flow: The Cultural Story of Menstruation" which answers the questions: What's the point of getting a period? What did women do before pads and tampons?  What's normal, anyway? With color reproductions of (campy) vintage ads and depictions of early (excruciating) femcare.
I put together my dream syllabus: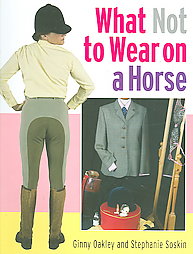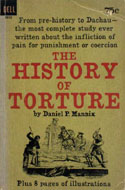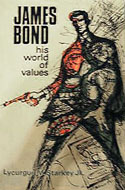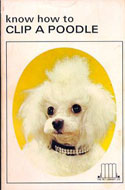 I am relieved to find out I only own two on the featured list. "Why Cats Paint" and "Gangsta Coloring Book". Both bought ironically. But still.