In the Old Days, many book covers, particularly teen books covers, used to wend towards photographs of real people. or paintings OF photographs, a technique that has sadly been entirely obviated by Photoshop. Anyway, some of these cover models had pushy moms who saw these covers as a stepping stone to REAL modeling and/or acting.  I was not familiar with "teen romance" series books – I read ONE  and recognized the stunning red headed cover girl as one of the high fashion models in one of my sister's French Vogue magazine. And, because I have a photographic memory for things that absolutely don't matter – when researching the teen romance series books of the olden days, I recognized a number of the other cover models.
Stunning redhead Maria Von Hartz as the face of the "plain jane" sister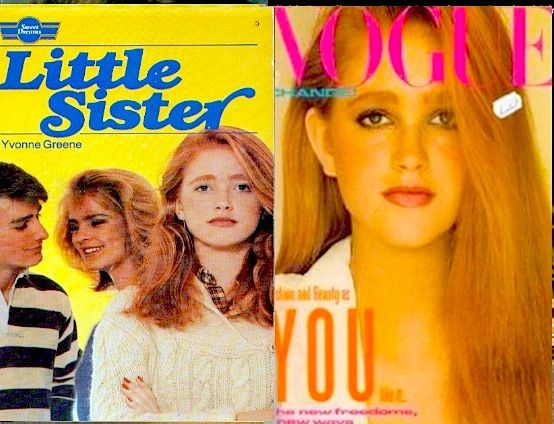 Successful teen model and "Heathers" actress Lisanne Falk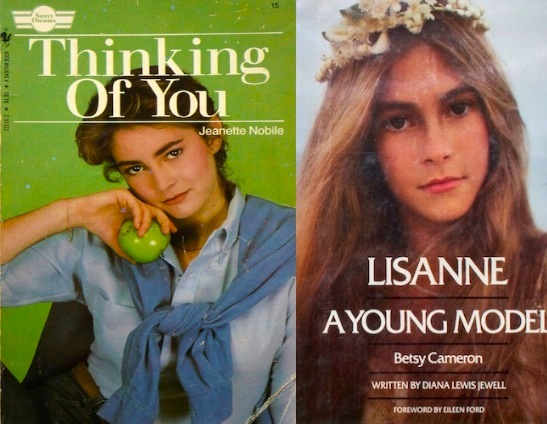 Perky Priscilla Presley miscast Susan Walters
An almost innocent looking, pre OJ Paula Barbieri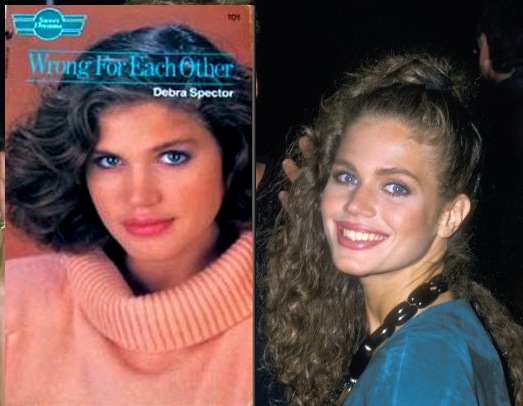 The exotically lovely Meg Tilly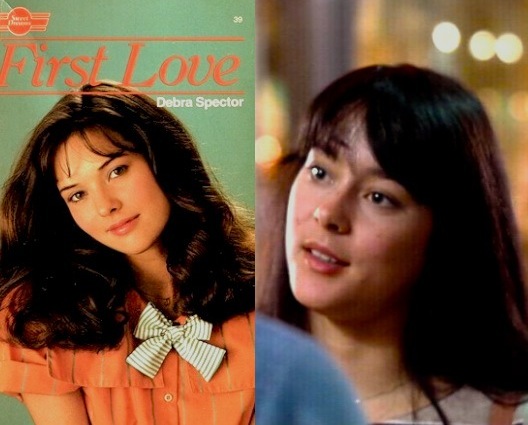 Half of a pair of twins that were in virtually every issues of Seventenn Magazine from 1979 – 1985, Tracy Fitzpatrick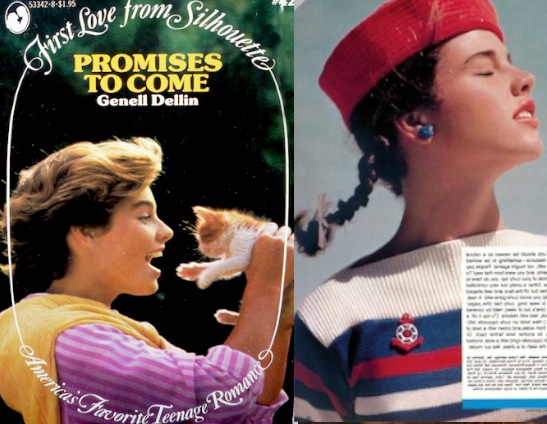 Doe-eyed actress Amanda Seyfried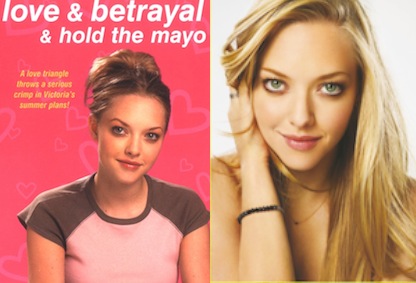 Pretty and populr  Seventeen model Kersti Bowser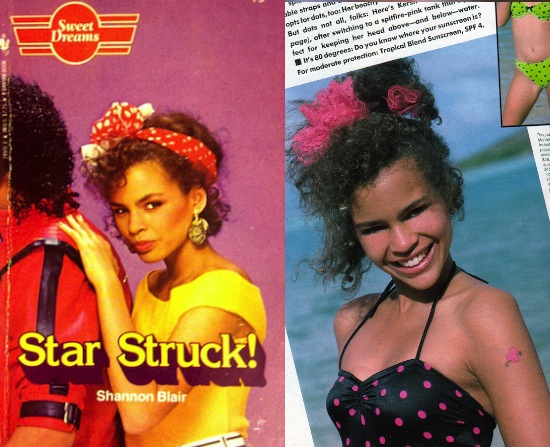 Yasmine Bleeth – cuter in clothes. Before she was a TV lifeguard, Yasmine was super classy and posed for Scavullo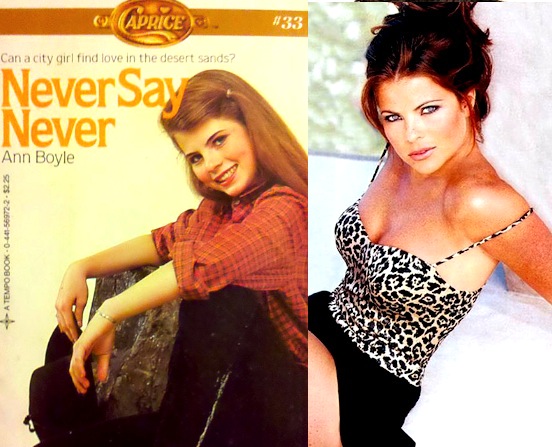 Gorgeous Kristine Oulman was kind of a big deal around 1980/1981 when she posed for Vogue and Harper's Bazaar at age twelve.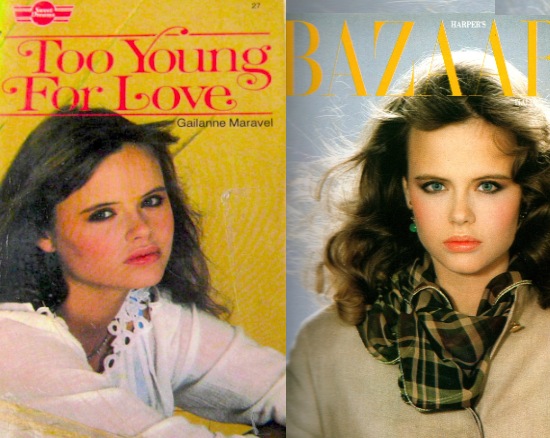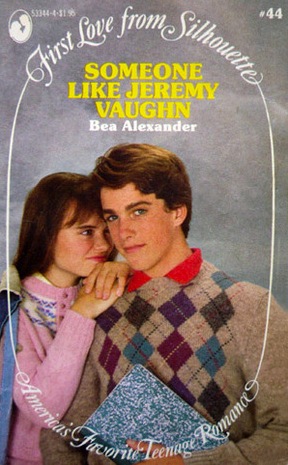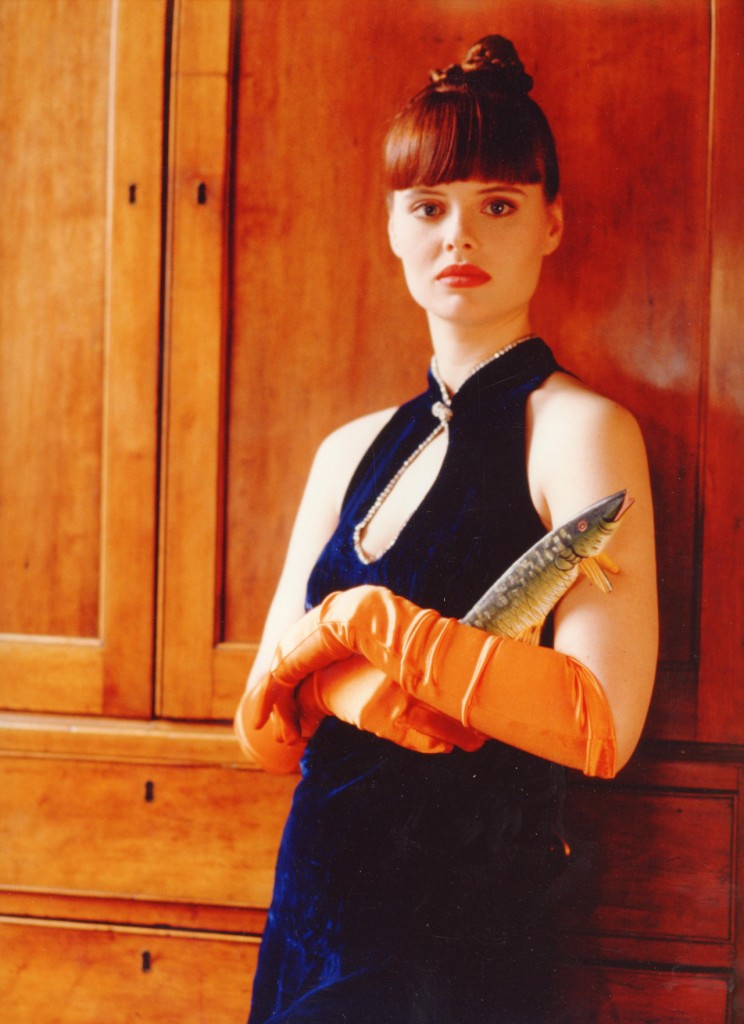 Bubbly Facts of Life actress Nancy McKeon.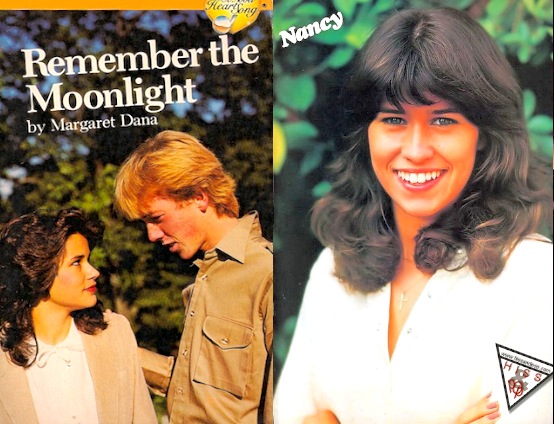 Puckish 1980's actress Meredith Salenger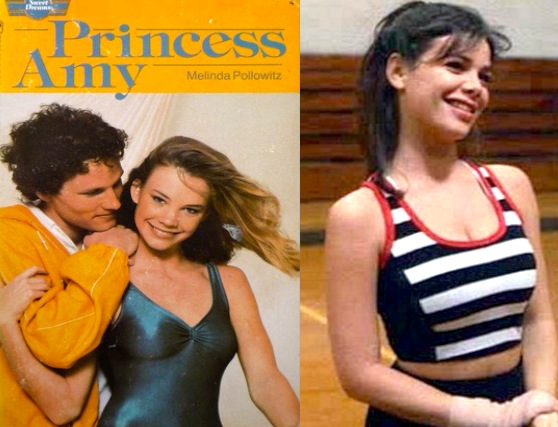 Blondie singer Debbie Harry's gorgeous severed head in The Franchise Affair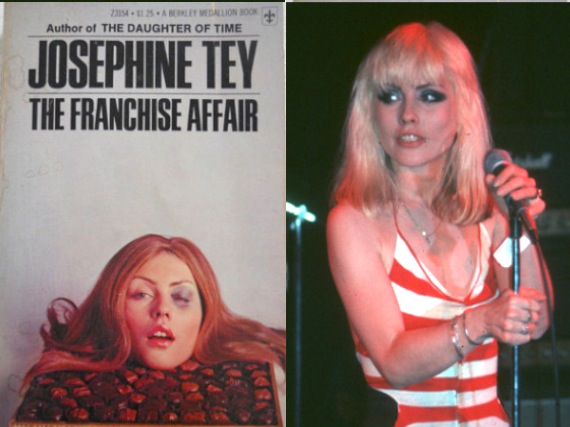 Toothy teen model Kristian Alfonso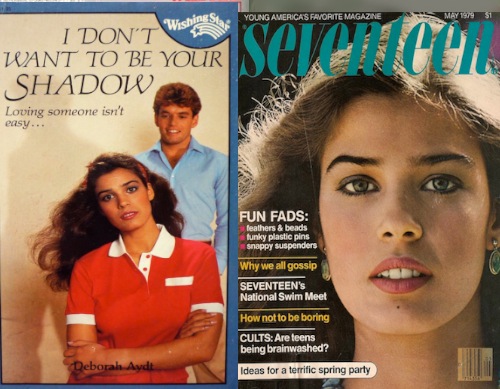 Brooke Shield's spunky mom Teri wasn't satisfied just whoring out her beauteous daughter for risqué movies and photo shoots, she also whored her out for book covers.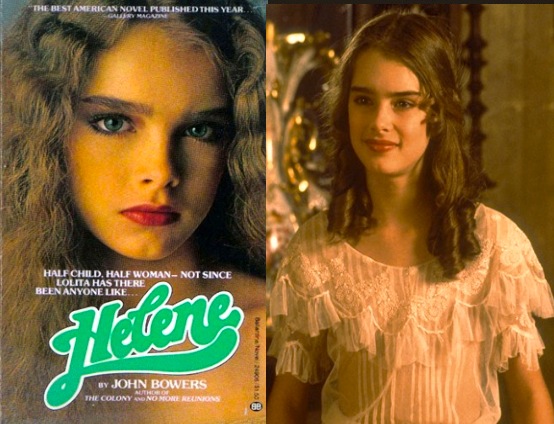 Pretty Courtney Cox could go from sassy  to buttoned-up in 2 covers
Lucious Jennifer Connelly was also quite versatile.
Seventeen magazine cover girl Cusi Cram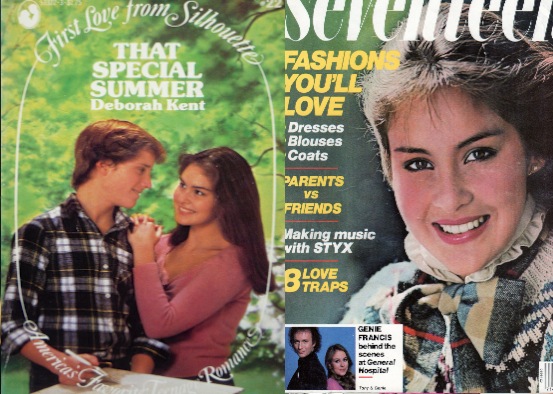 Like Kristine Oulman, 11-year-old Cathleen Ess was a high fashion model during the "Lolita" model boon of the early 80's.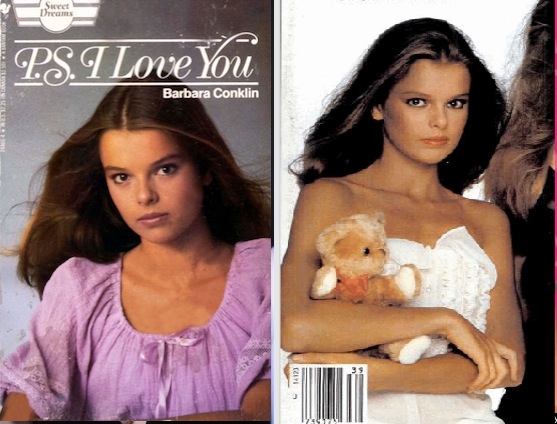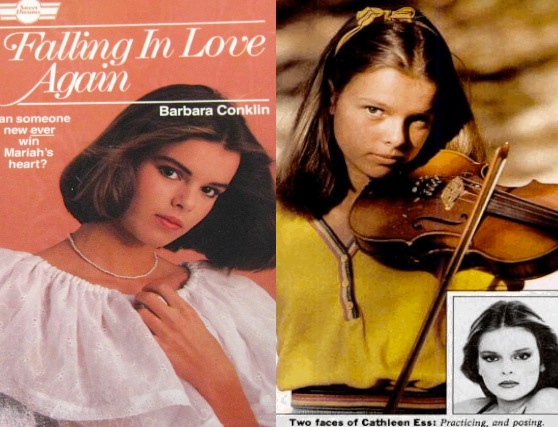 Very popular blue-eyed Cover Girl Jayne Modean was "Christy"

Those lips, those eyes, that hair. Lori Loughlin, the look of the 80's

Windswept Ally Sheedy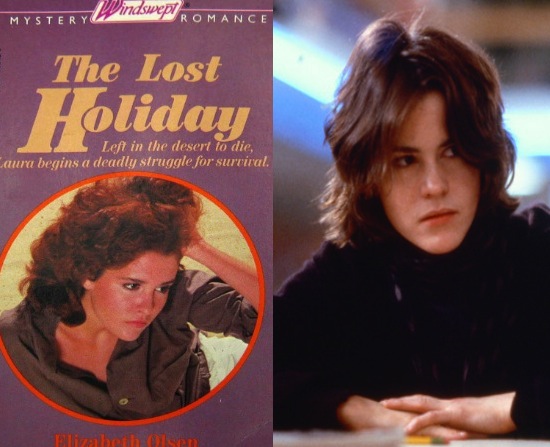 Pre nose-job Paula Abdul
Seventeen Cover staple and B-Movie siren, Pam Gidley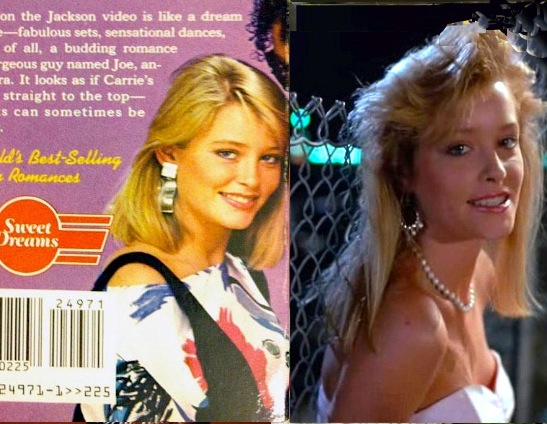 more info on teen series books at cliqueypizza
Jezebel had a though-provoking piece on the lives of male book cover models
I'm sure there are more, but I've rotted your brain enough for one day.