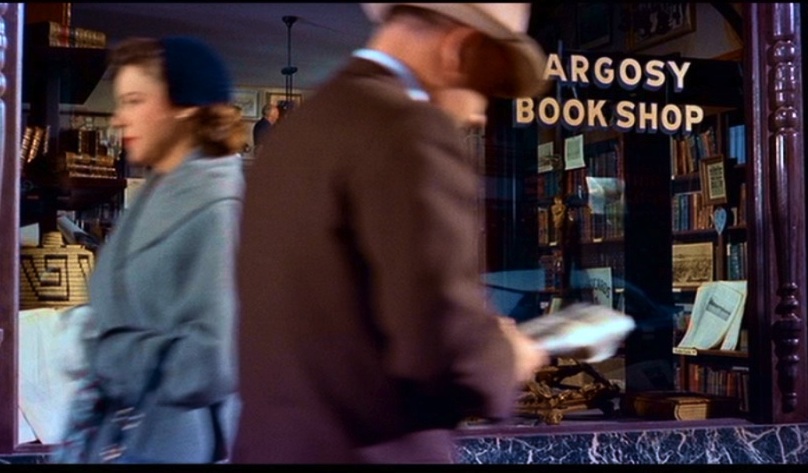 Argosy Book Shop, in Vertigo. When Scottie and the wonderful, fabulous, incomparable Midge go snooping for information, like a couple of teenage sleuths, on the beauteous and mysterious Carlotta Valdes, they wind up at the fictional Argosy Book Shop. It's your standard-brand dream bookstore with paintings and tchotchkes and overflowing wooden shelves and glassed cases and piles of jewel-toned tomes. The Argosy proprietor, Pop Leibel, recalls that the McKittrick Hotel was built by a rich married man for a young girl named Carlotta. They had a child who he took in, but he turned Carlotta out. She slowly lost her mind and finally took her life …. "by her own hand" (i love this movie so much it makes me sick).  
The book shop was NOT REAL. It was built as a set and filmed in the Paramount Pictures studios using a projected street scene for the window view.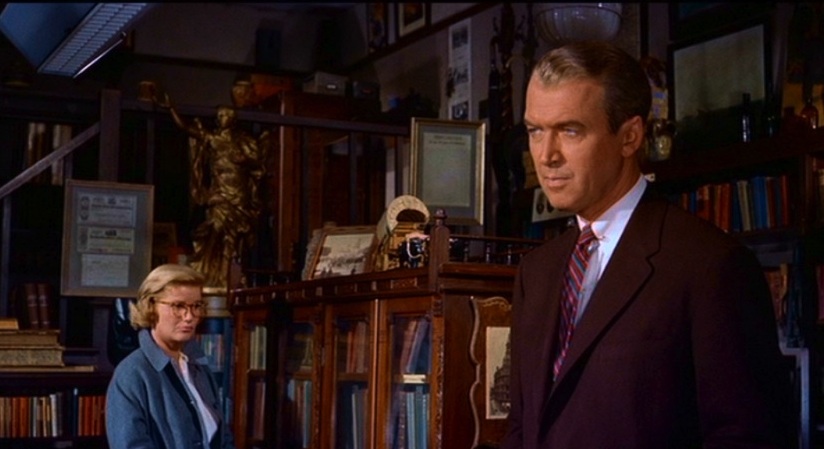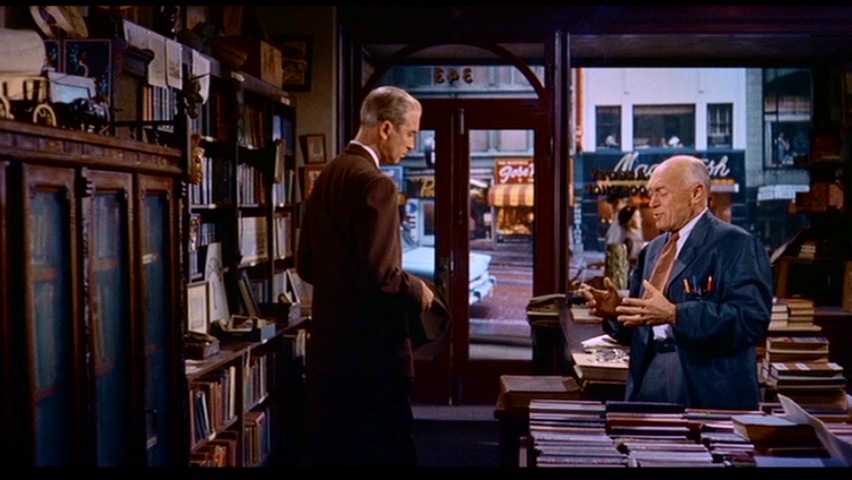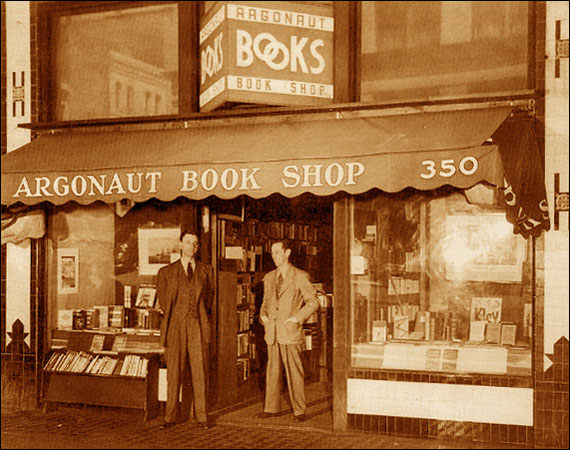 According to 'Footsteps In The Fog', a fantastic book of Hitchcock locations, the interiors of the Argosy Book Shop were modeled after a real San Francisco bookstore, the Argonaut Book Shop, a family owned shop still in business, that opened in 1941. According to legend, upon visiting the Argonaut, Hitchcock declared, "This is what a book shop should look like". I think we all agree. The shop was at 336 Kearny Street when Vertigo was filmed and since 1969 has been at 786 Sutter. The location of the shop is inferred from the view which included passing cable cars, and the stores across the street (the east side of the 200 block of Powell Street).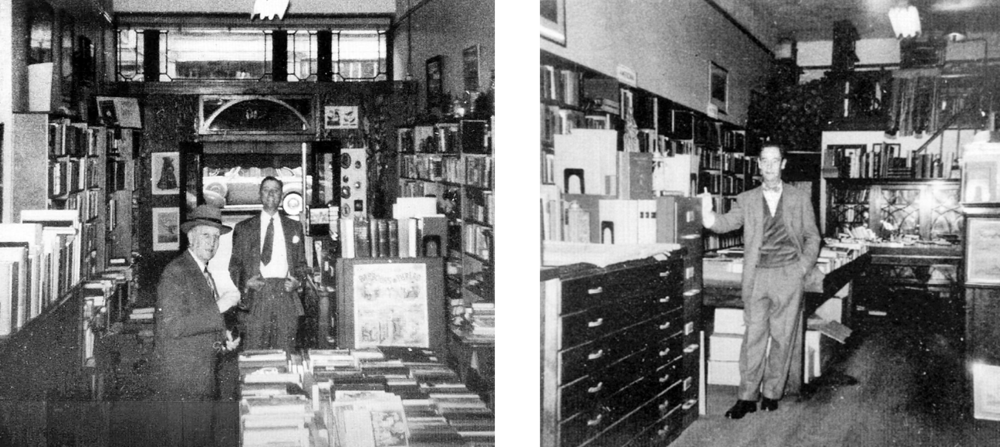 These photos taken in the original Argonaut location share similar features to the fictional Argosy, namely the arch over the doorway and the mezzanine at the rear of the store.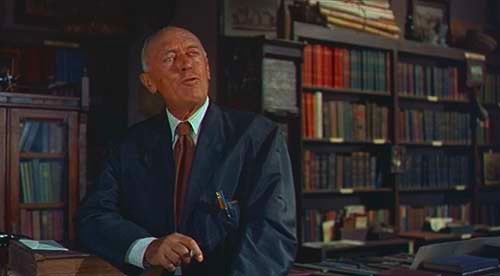 Pop Liebel, the fictional book store owner of the Argosy, was based in part on Robert Haines, Sr., the proprietor of the Argonaut, a real bookstore.