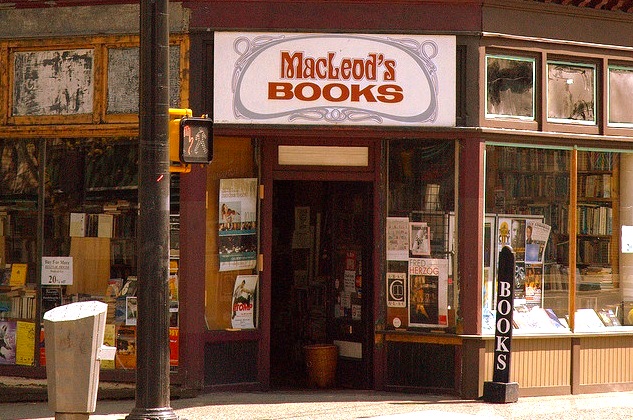 MacLeod's Books in downtown Vancouver has floor to cathedral-ceiling shelves teetering with books, books stacked on the floor, on chairs, on the steps. There is a nary a computer in sight, yet with the help of an exceedingly knowledgable staff, the dreamy bookstore operates under a failsafe system of ordered chaos. Somehow, the salespeople know everything they have in stock and where to find it. Canada's finest antiquarian bookstore has wafting, musty attic aromas and woody book smells, soft yellow light, faded Oriental carpets and wooden chairs with jewel toned cushions. It has that "mysterious bookshop" feel, good for old-fashioned negotiating of narrow passageways and dark corners heaped with books, searching nooks and crannies for a rare treasure.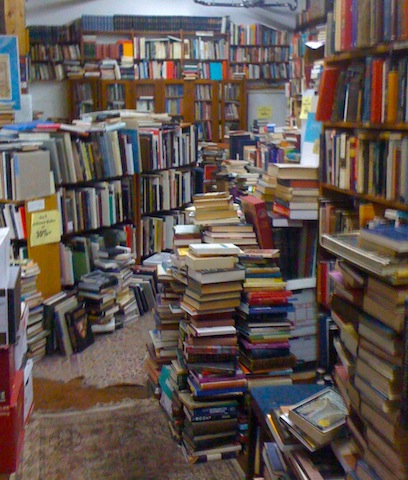 MacLeod's has been in its present location since 1982: its original location burned to the ground after a Ku Klux Klan member firebombed a nearby Communist bookshop in a fire that also took down nearby MacLeod's. Vancouver recently lost
Duthie Books
, an icon in the city for 50 years.
455 Pender St W
Vancouver, BC V6B 1V2
(604) 681-7654