The Sheriff's Department, the California Department of Fish and Game, Fire Department, Animal Control and Montrose Search and Rescue were all on hand Sunday afternoon to deal with an injured bear cub, seen limping past the La Cañada Starbucks. I was pulling into Ralph's when I saw the crowd gathering around the gangly teen bear cub which had lumbered into the shade of a nearby tree, where she sat, waiting for help from the human faction of society. All the local forces were standing around scratching their heads trying to figure out what to do. First, they shut down a portion of the 210 Freeway, which had confused drivers heading up the very street the bear debacle was happening on, and a buffonish Sheriff Dept officer was running on foot after cars trying to stop them, rather then applying the normal procedure of throwing up orange cones at the bottom of the street.
This was the young bear, referred to as  "juvenile". Scared, but waits patiently in the shade for help: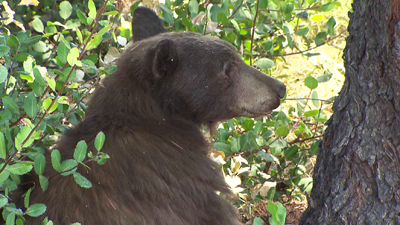 Her initial jaunt from Starbucks: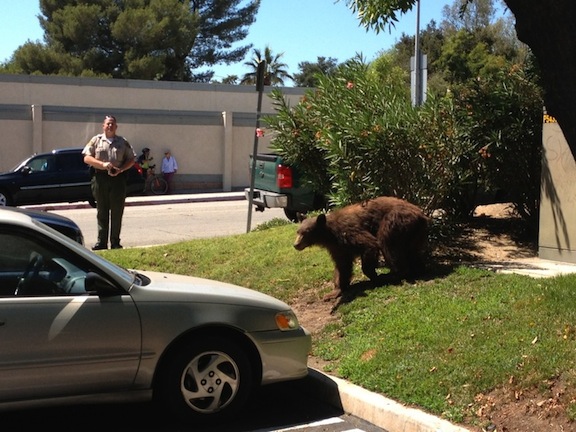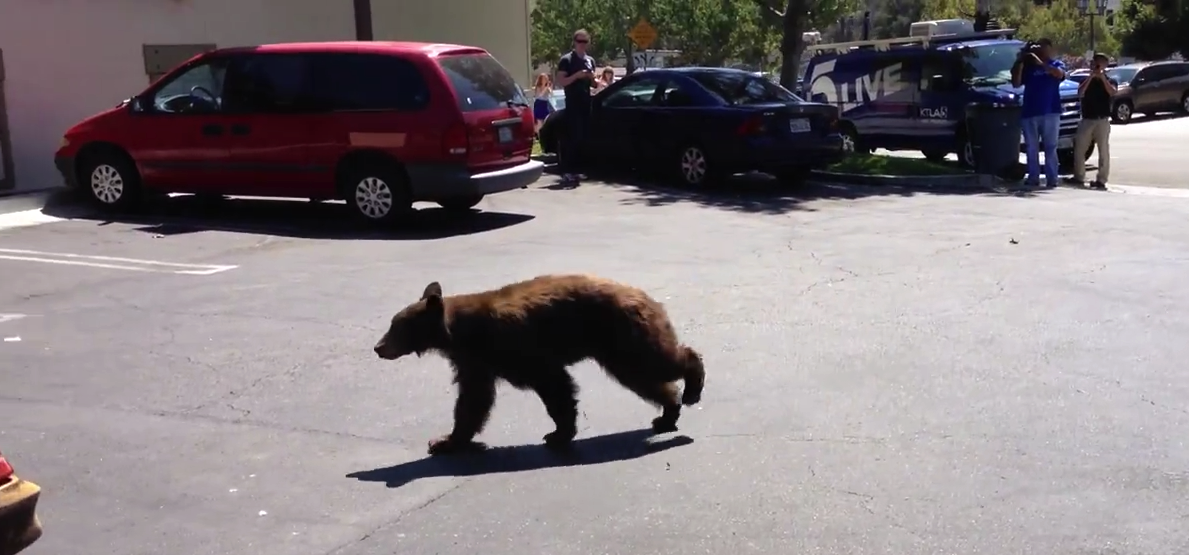 Making a run for it across the parking lot, with one bum back leg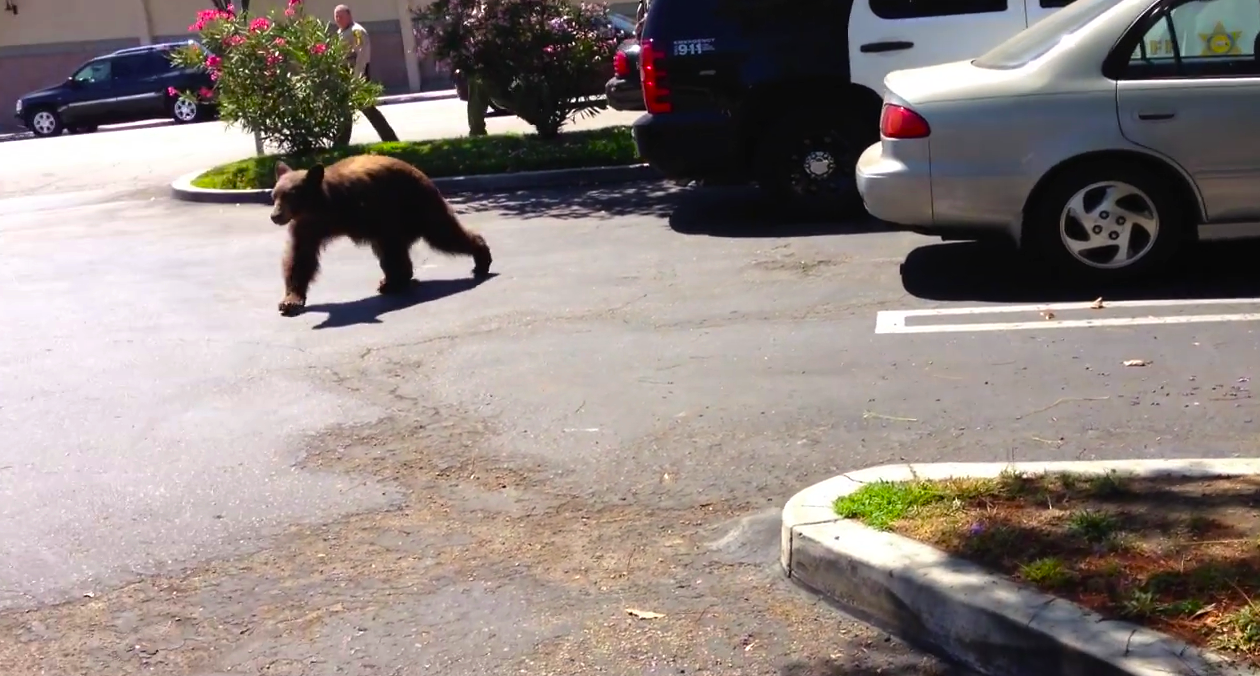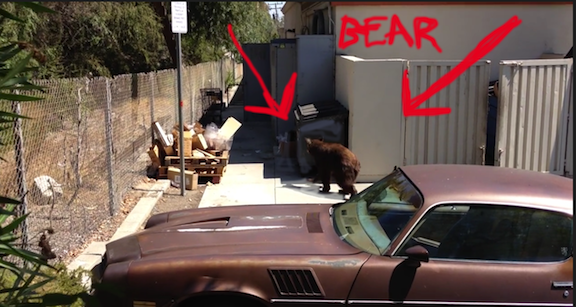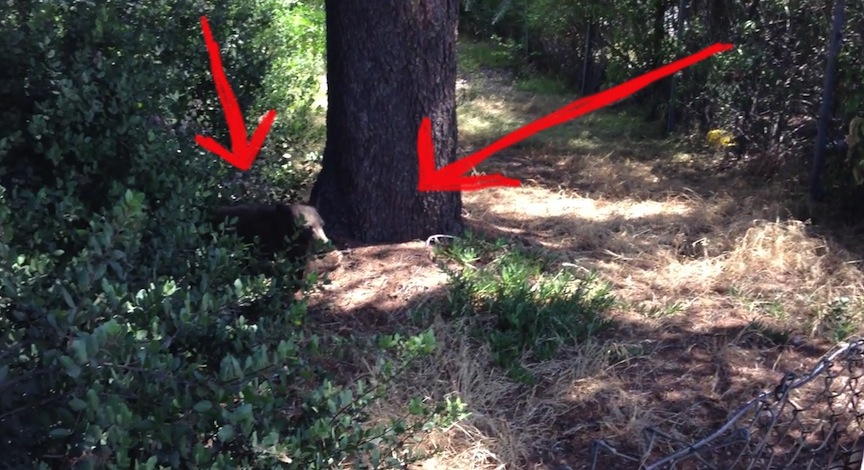 Taking up residency under this tree, awaiting further orders from the humans.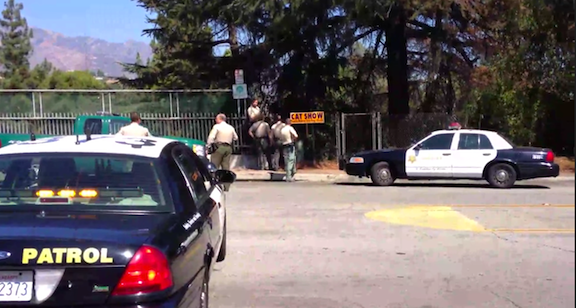 When the armed forces started forming behind her, the bear got scared and scampered up the tree, to the second row of branches. A John Candyish policeman had the unfortunate job of trying to shoot the bear with a traq dart and bring her out from her tree. We heard 3 shots go off, all missing the bear.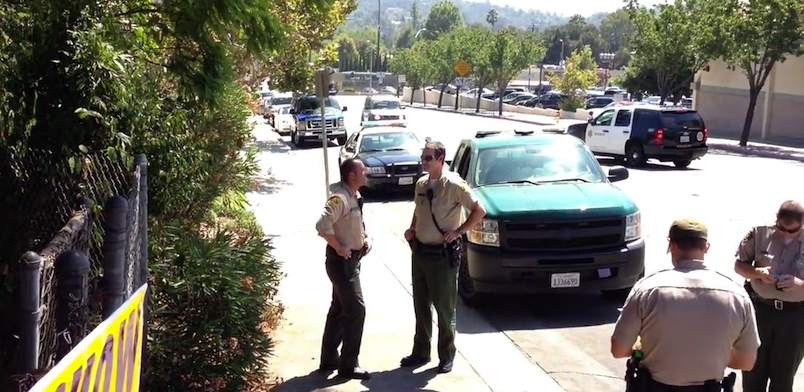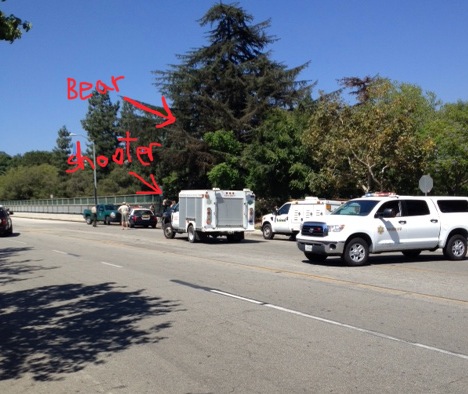 The erratic gunshots scared the bear and she scampered up higher unto the tree, the top of which hung over the 210 freeway underpass, hundreds of feet below. I overheard a 9 year old next to me say to her mom "But mom, if they shoot her NOW, she will fall onto the freeway and die". The mom looked at me….I shrugged. "Well…" struggled mom, "her fall will be….broken…by hitting branches on the way down…." The kid and I both looked grim, doubtful.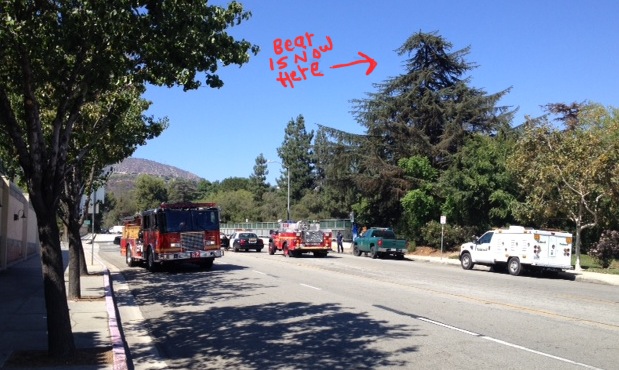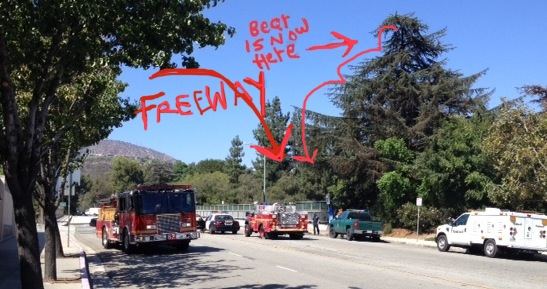 A shot rings out, then silence. We see all the entire coilition move towards the overpass and lean over the freeway bridge. The crowd, disheartened, dispereses in silence, back to their afternoon shopping.