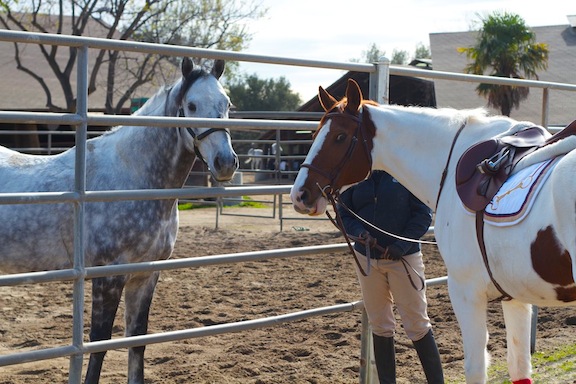 Doe-eyed, dapple grey champion, Z Fortune, passed away this morning at Chino Valley Equine Hospital after a difficult battle with post colic surgery infection.
In the 2008 Kentucky Derby, Z Fortune ran 10th to Big Brown, and with earnings over $400,000, he was retired in 2010. His owners at Zayat Stable contacted the New Vocations Racehorse Adoption Program in Lexington, KY to see if they would be interested in taking the newly gelded champion. The program was thrilled to get a horse with such a prestigious resume, citing it as the first time a Kentucky Derby contender has been made available for adoption publicly.
Z's adoption story was featured in the NY Times, then again when Carolyn Conley adopted him.
Apart from his successes on the racetrack, we remember Z for his brief but memorable stay in Skippy's barn at Flintridge Riding Club, where the 6 year old Kentucky Derby horse and the middle aged "ring horse",  developed an odd couple, equine friendship. I identified with Z because he was a deep thinker/head case, an over achiever with obsessive compulsive disorder and insomnia.
Z was The Champion to Skippy's Lead Pony.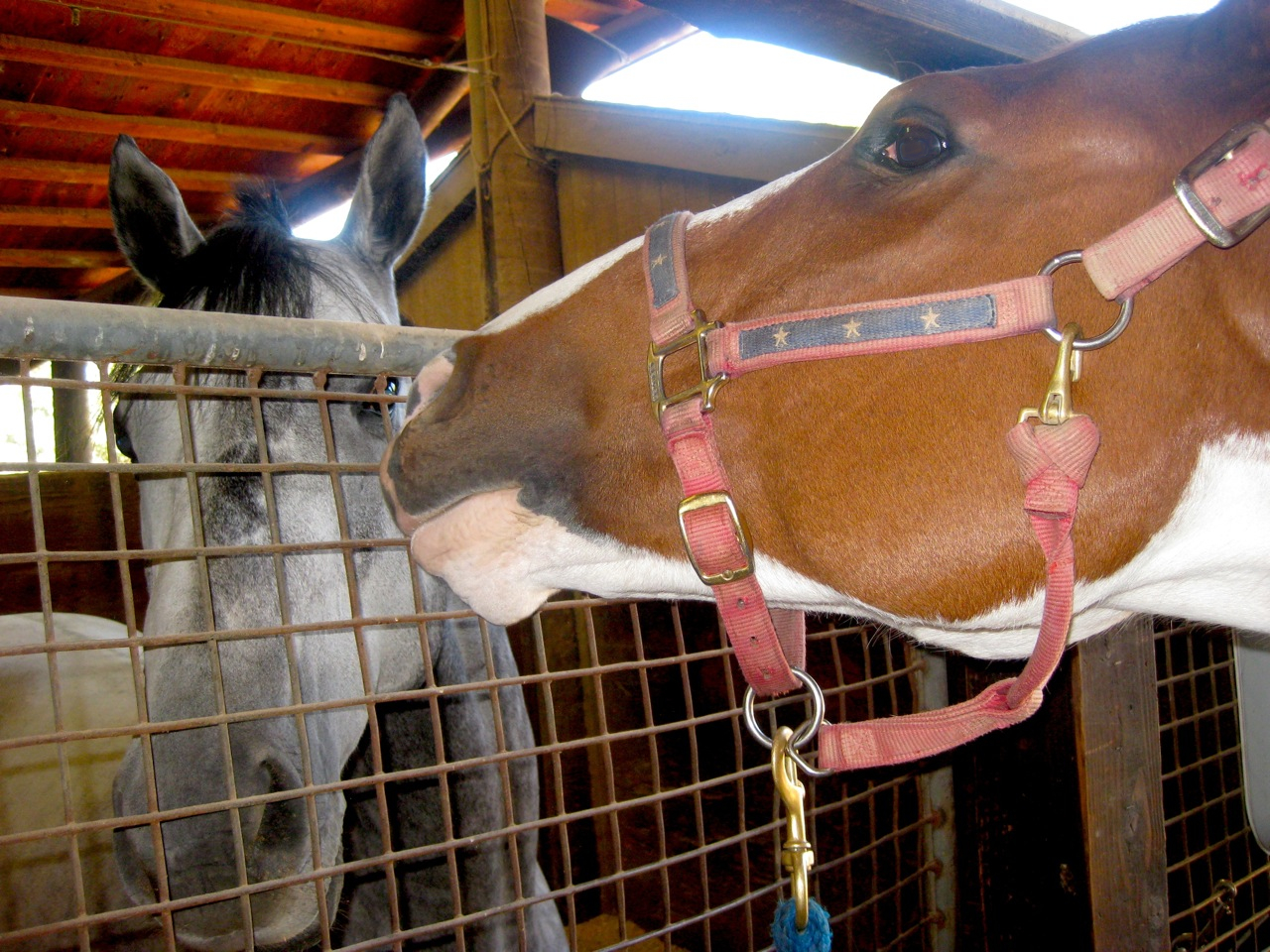 Watch Z race in his younger years: