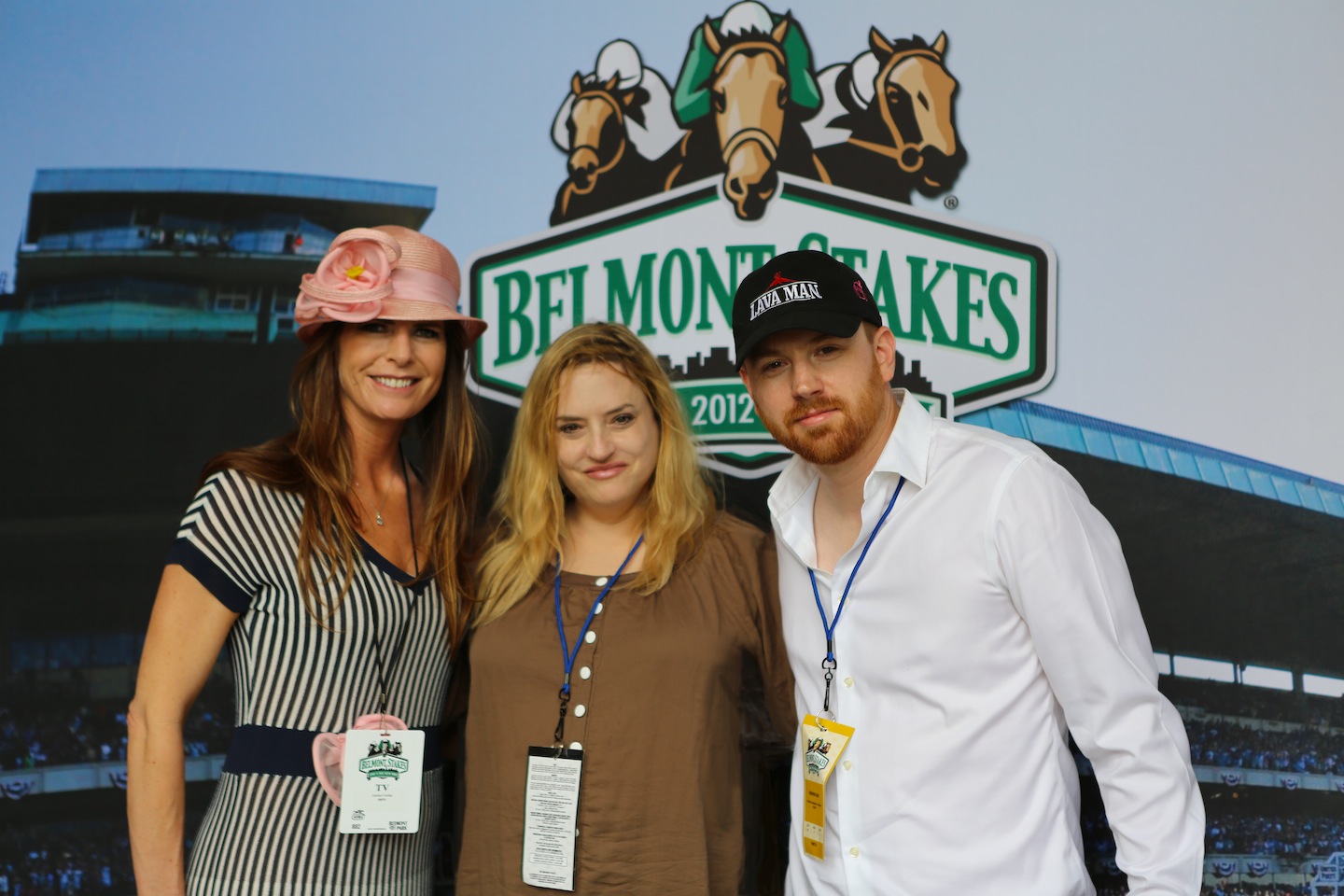 Even idiots like Joe Drape (who was inexplicably determined to carpet bomb the nation's triple crown enthusiasm), couldn't prevent a crowd of 85,811 from whooping it up at the Belmont Stakes. Attendance was up nearly 90 percent from 2010, and if there was disappointment in the air at a historic moment now out of grasp via one wobbly equine tendon, it wasn't that noticeable. The race drew a record number of young folk from the surrounding boroughs, and the prevalence of dandies was palpable. Preppy idiots in candy colored shorts and fedors, and a new breed of precious turn-of-the-century hipster has spring forth from the wells of Fort Green and Williamsburg, and was in full display at the races. It's a sort of idealized version of a saloon proprietor or candy fountain soda jerk, that didn't actually exist in reality, but rather through movies of the 60′s and 70′s and is now being adopted by Brooklynites as if it did exist. There are waxed handlebar mustaches, suspenders holding up tiny pants, seersucker suits and boater hats, candy colored pants, even an idiot riding a fucking penny farthing. It was like a scene form the Music Man. 
After learning the sad news of Cookie's sore tendon, sobbing, and talking to strangers in Central Park, I milkshaked myself and felt a lot better!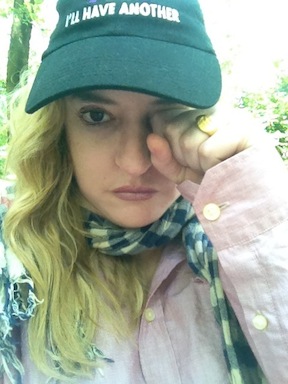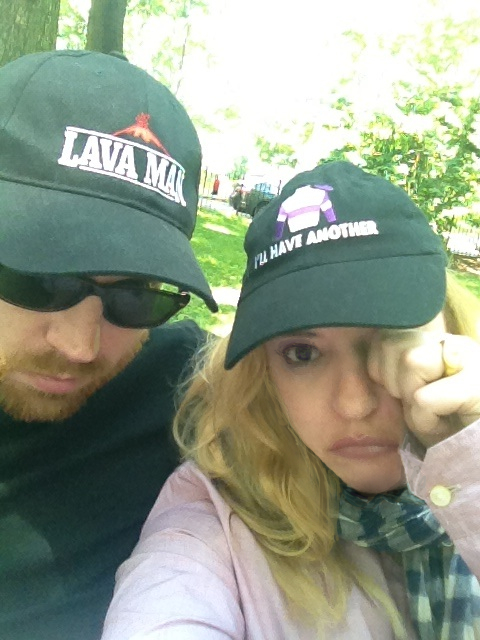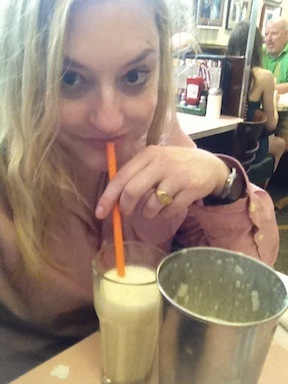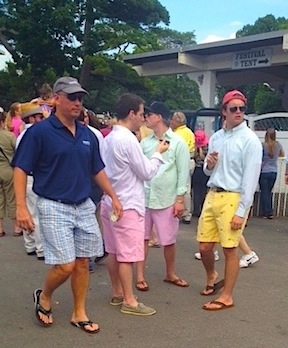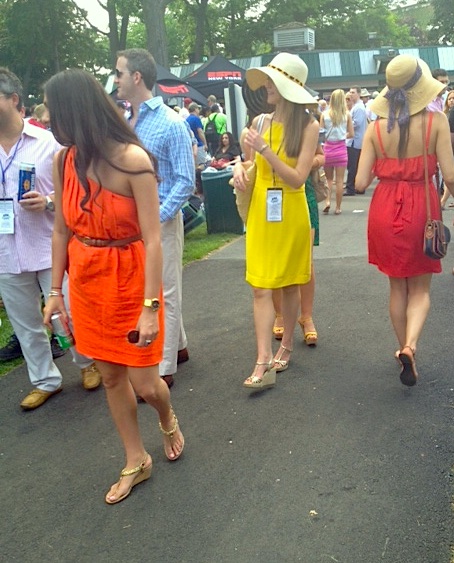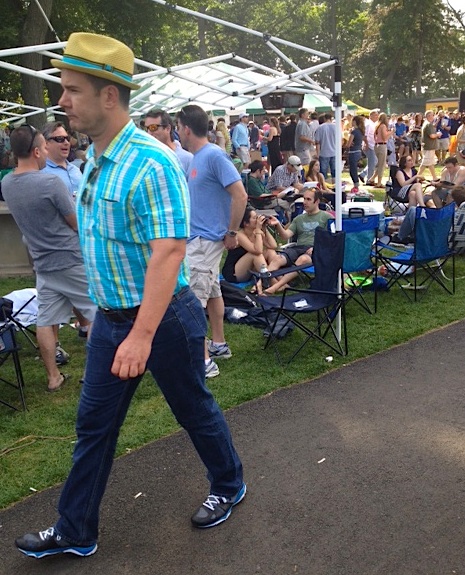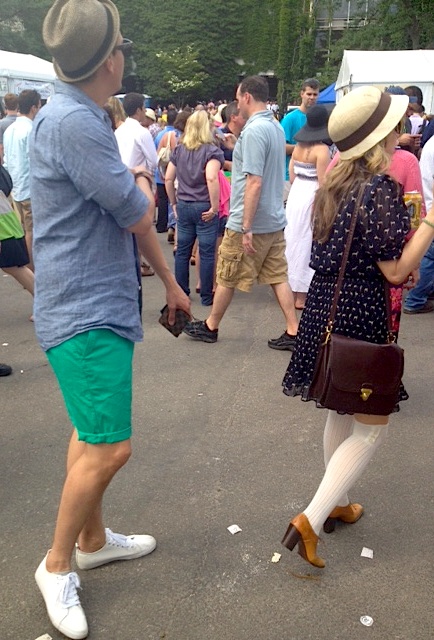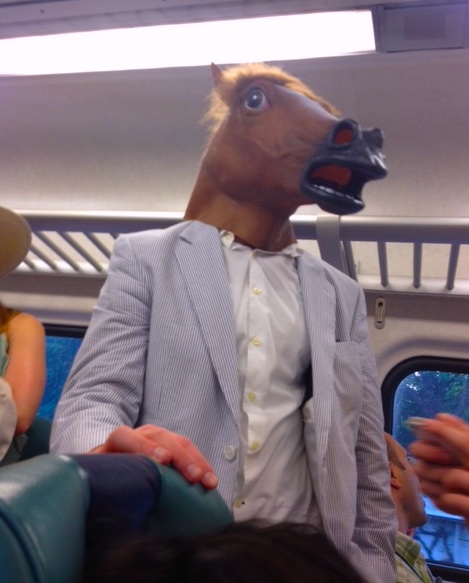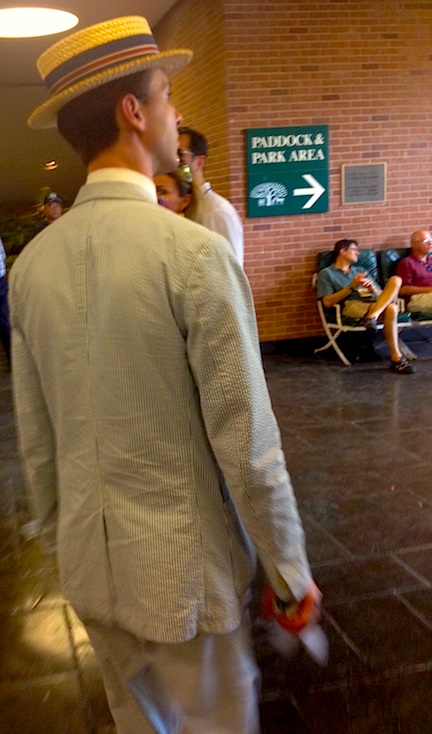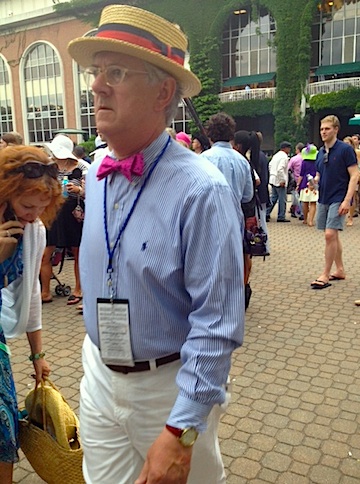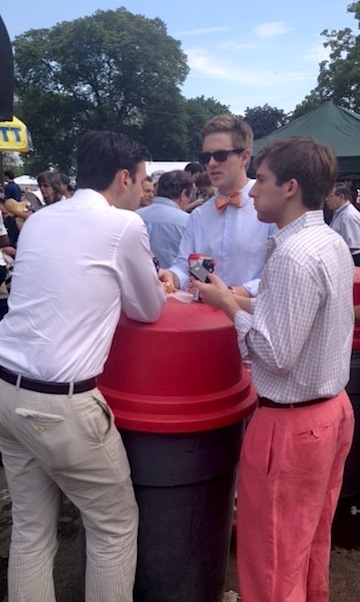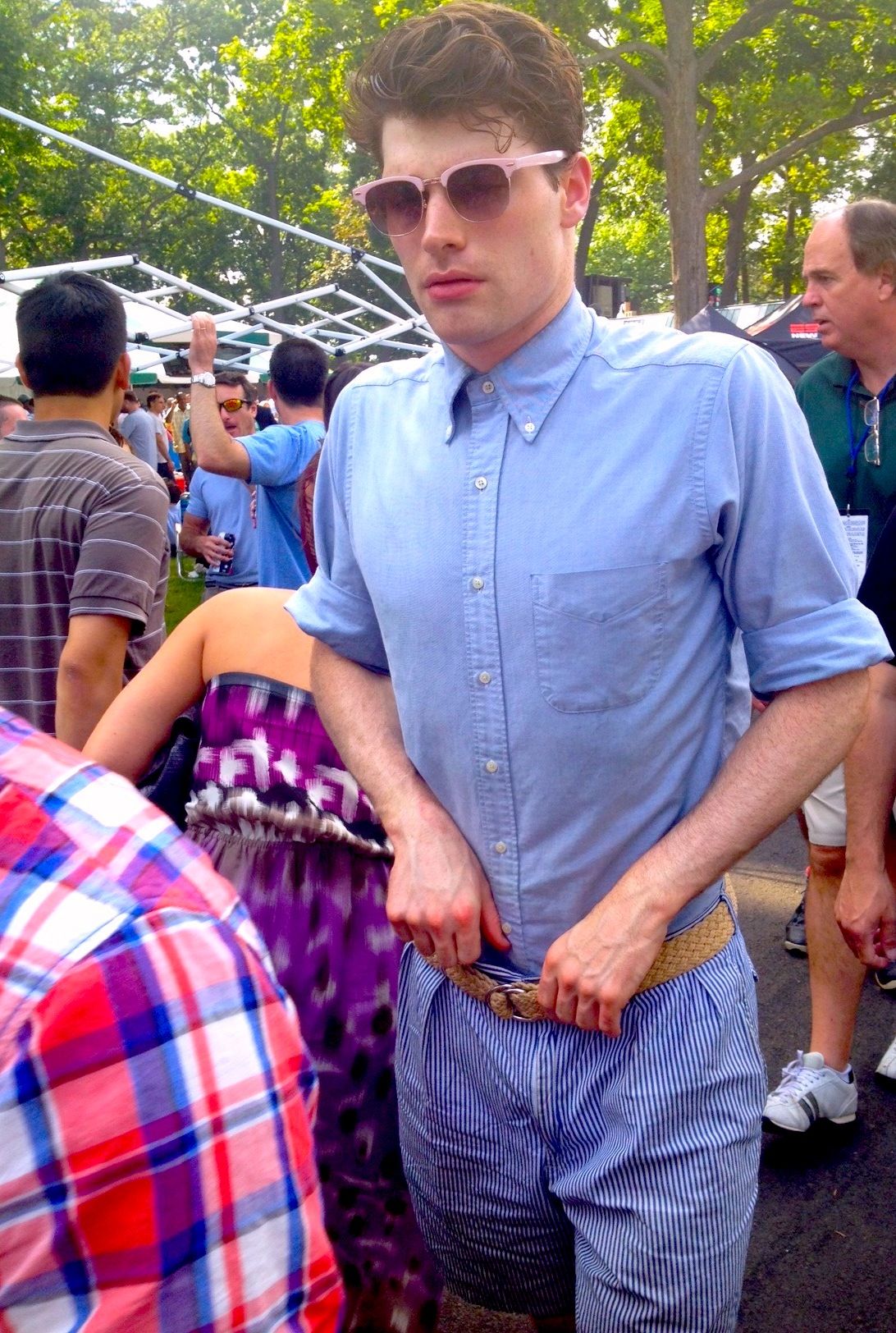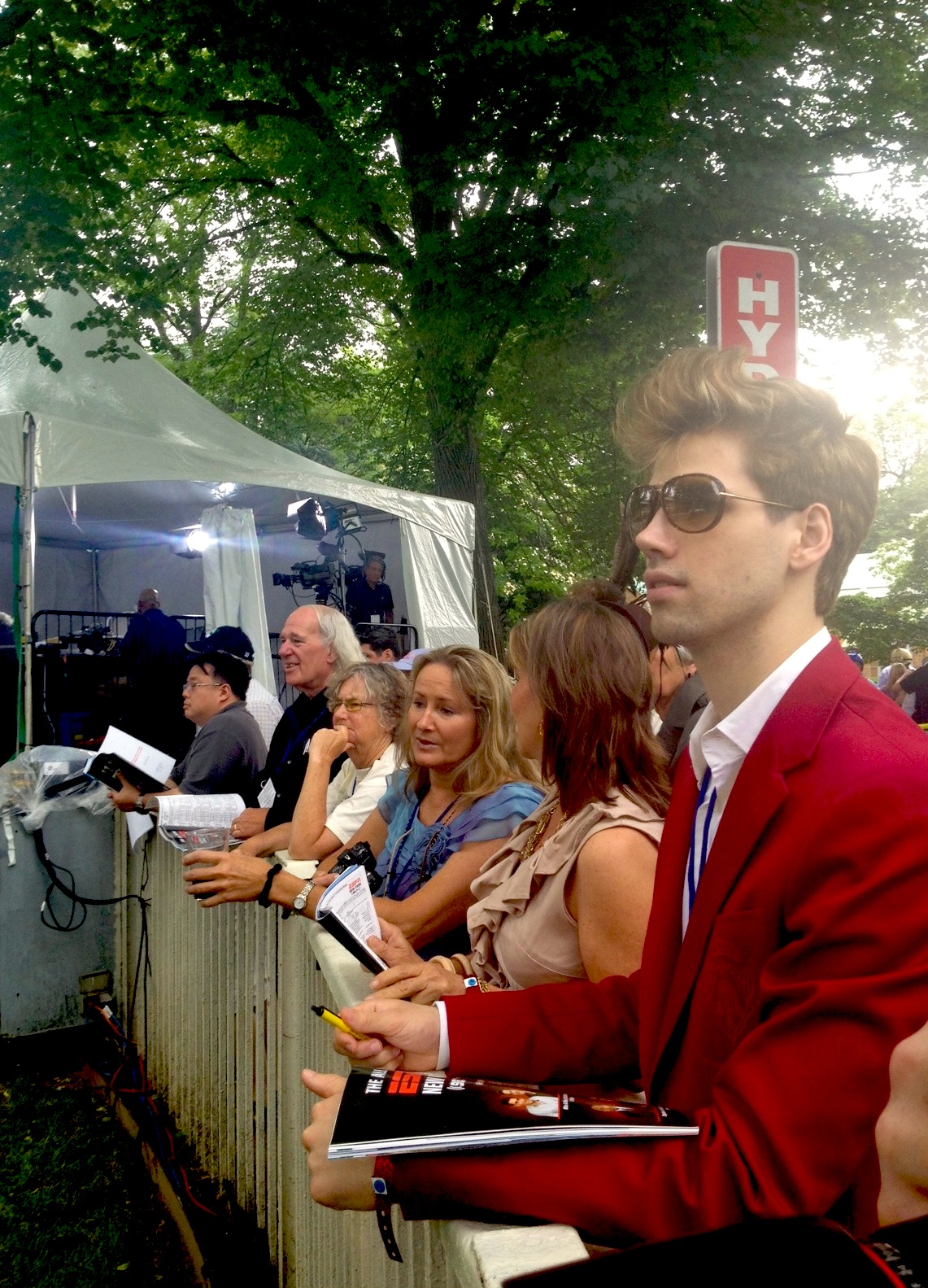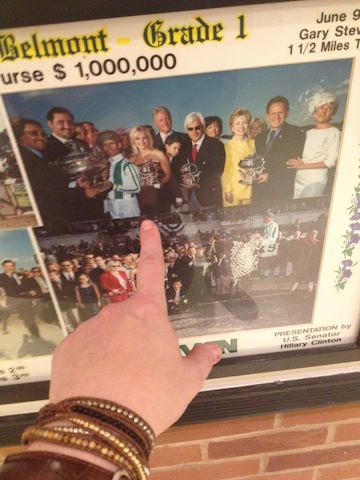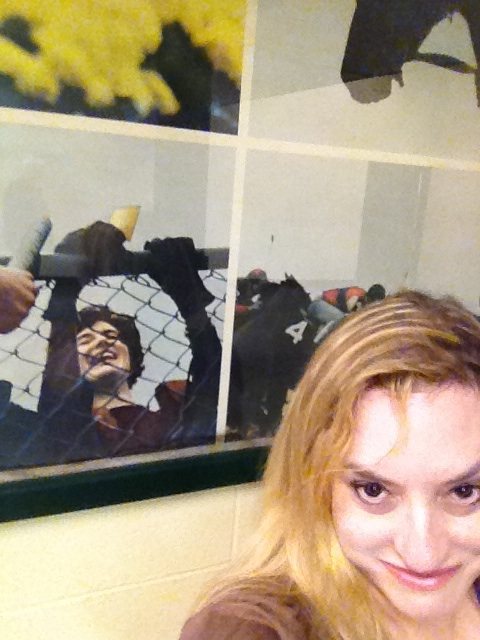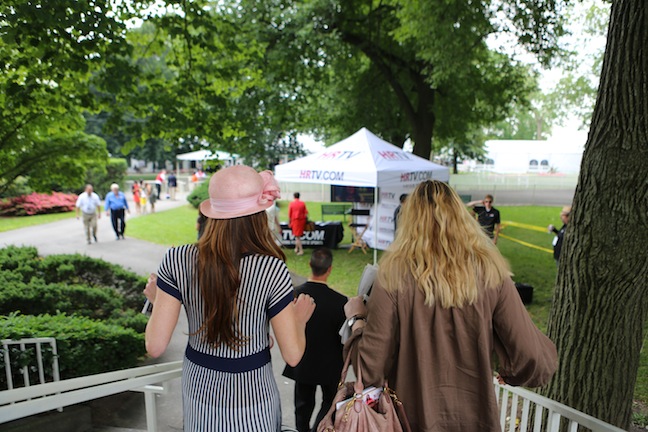 Retirement ceremony for Cookies, his team of grooms and handlers, his jockey Mario and lead pony, Lava Man. The would-be triple crown champion hung up his saddle pads.