Illinois Approves Mini Horses as Service Animals!
.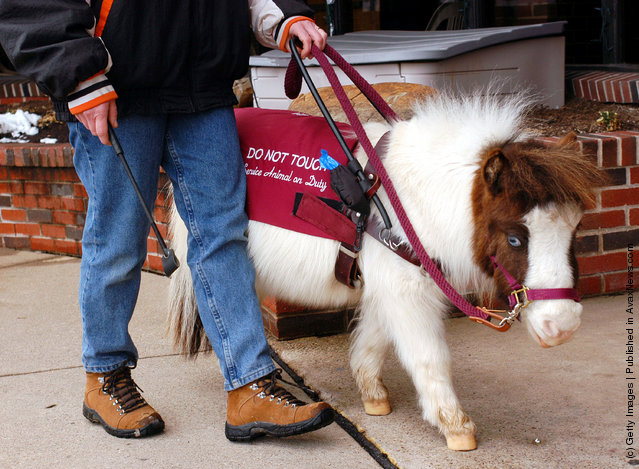 Finally, Democratic and Republican lawmakers agree on something, and something that I can really wrap my head around. Illinois lawmakers agree that people with disabilities ought to be able to use tiny horses in the same ways they use guide dogs. State Sen. Dave Koehler – a Democrat who added the measure to a House bill on trained service animals – dismissed any notion that we could soon face a ridiculously cute boondoggle of armies of little horses stampeding through malls, campuses and apple stores:
"I have no concerns that we're gonna see any stampede in grocery stores or anything like that. This is an issue that pertains really to the disabled community, and puts us in compliance to the federal law".
Under the measure,  mini horses (as well as your standard dog), wearing cute little harnesses, backpacks or vests (and, apparently, sneakers), identifying them as trained service animals will be permitted to accompany a child with disabilities to school functions. This does not sit well with State Sen. Dave Syverson  - a Republican –  who happens to look like a freakin ghoul. Senator Killjoy was one of the 11 sadsacks who voted against the measure, saying that mini-horses would be a classroom distraction and cost the state money blahblahblah. The mini measure was approved 40-11.
Look how much fun traveling can be once you fake blindness or autism and bring along a mini horse!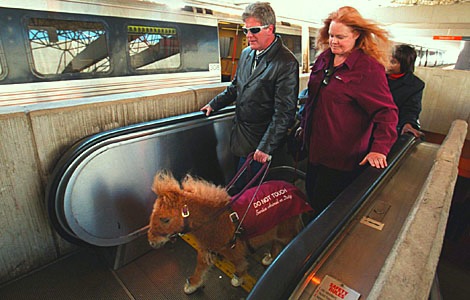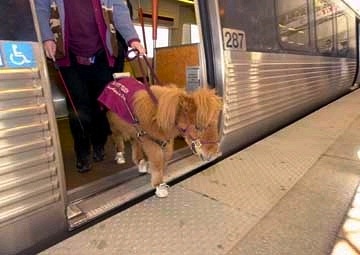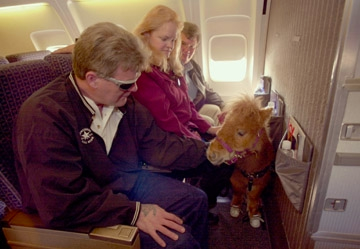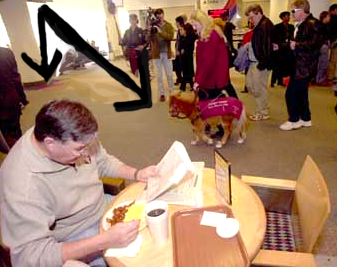 Traveler somehow oblivious to mini horse.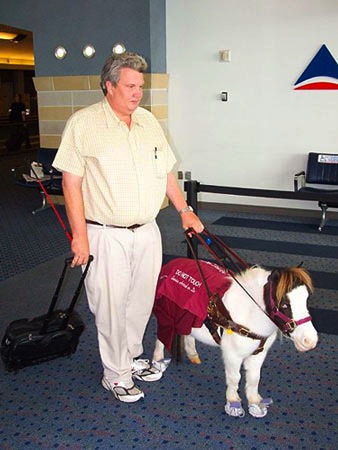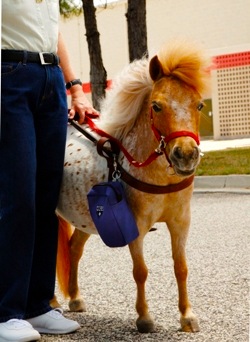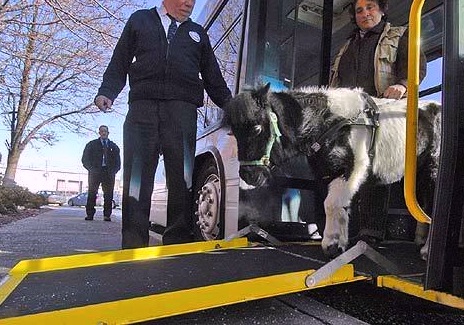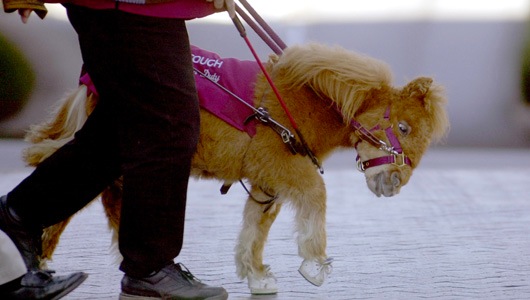 According to the law, a mini horse can be employed as a hearing animal, a guide animal, an assistance animal, a seizure alert animal, a mobility animal, a psychiatric service animal, an autism Service animal, or an animal trained for any other physical, mental, or intellectual disability.
I feel a chronic case of massive intellectual disabilities coming on. I already have fear of flying, every kind of mental disability and am probably autistic.